Like a spaceship ready for lift-off
Bars and angles: looking up from the inside
The TV Tower seen from the roof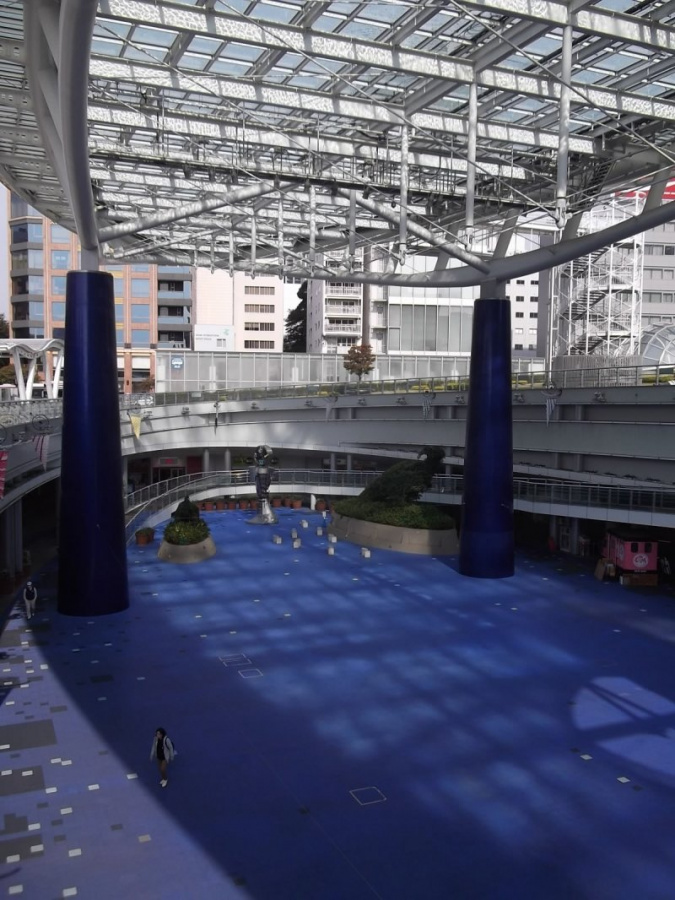 The event space downstairs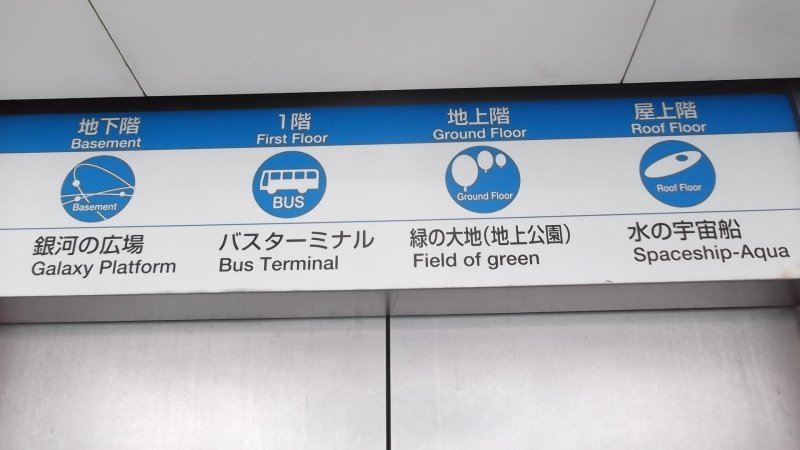 Orbital space station? Glastonbury music festival?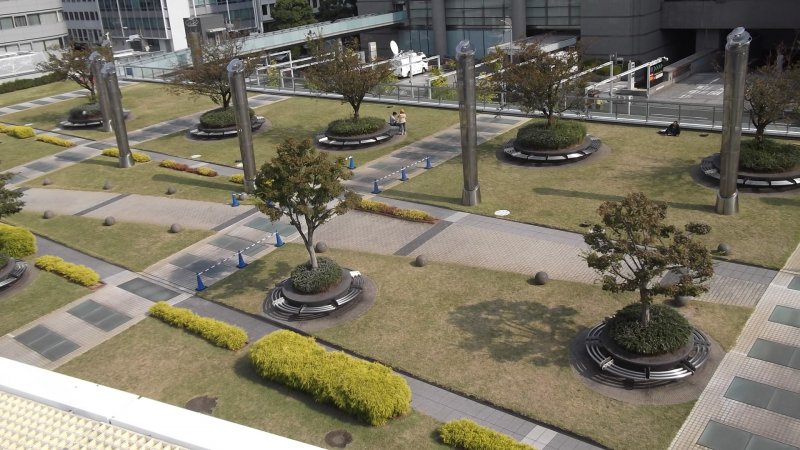 The Field of Green seen from Spaceship Aqua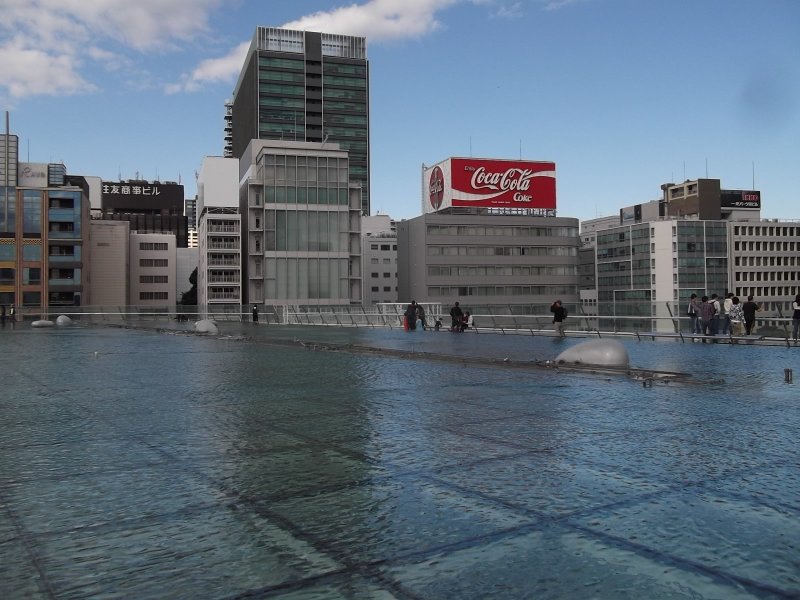 On board Spaceship Aqua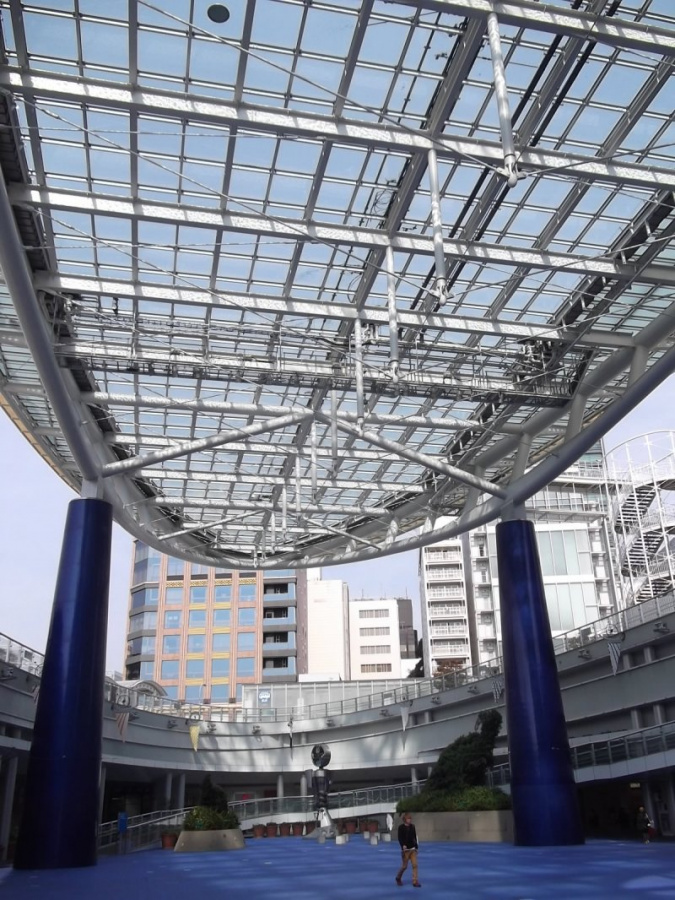 Here you can see just how big it is
The artistic clock at the bottom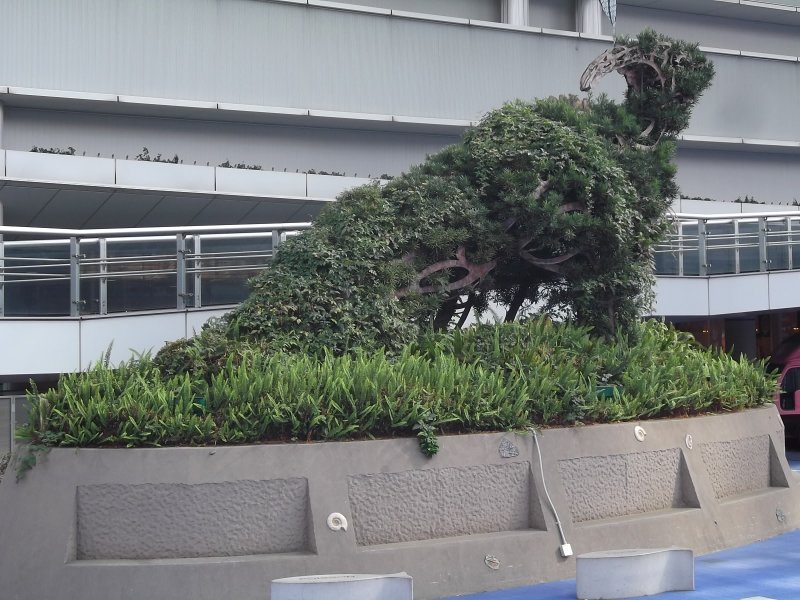 A topiary dinosaur inside
Another view from the roof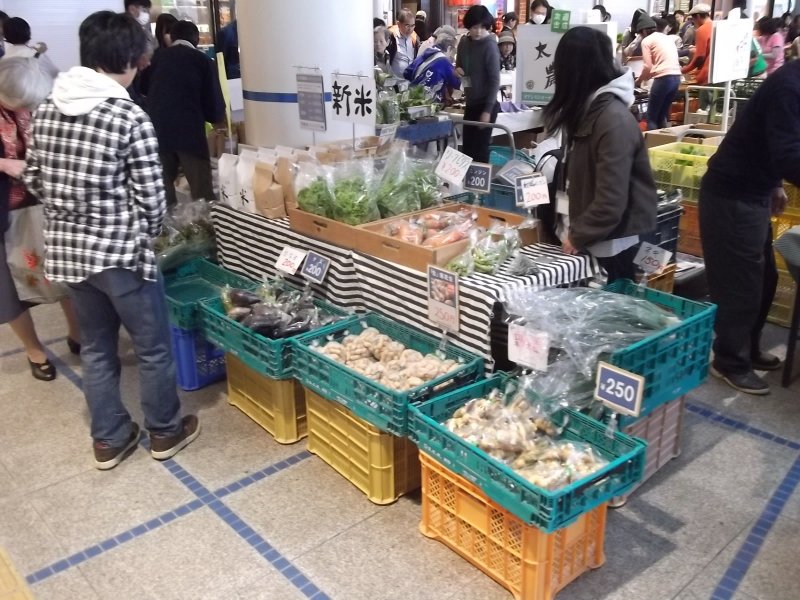 The weekly organic market
In the heart of Nagoya's bustling Sakae district, Oasis 21 is as striking a piece of architecture as you'll find anywhere in Japan. Nominally a bus terminal, it's also a shopping center, event space – there's a weekly Saturday morning organic market, for one – rendezvous point and tourist attraction. The rooftop 'Spaceship Aqua' overlooks tree-lined avenue Central Park and the pleasant Field of Green, and also has a fine view of the city's TV Tower, reflected in the rippling water.