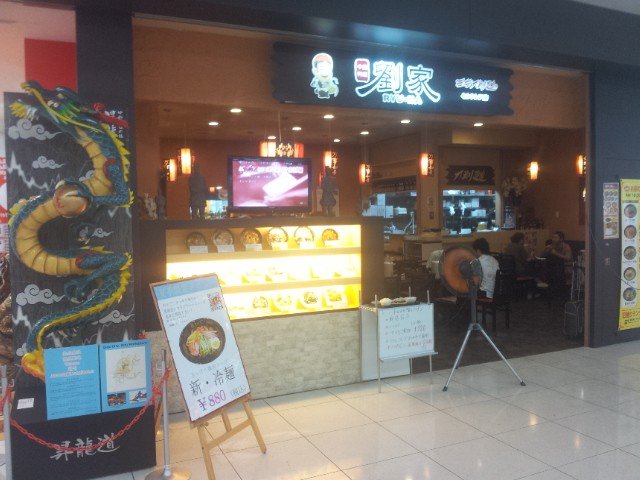 Ryu-ka from the front
Delicious noodles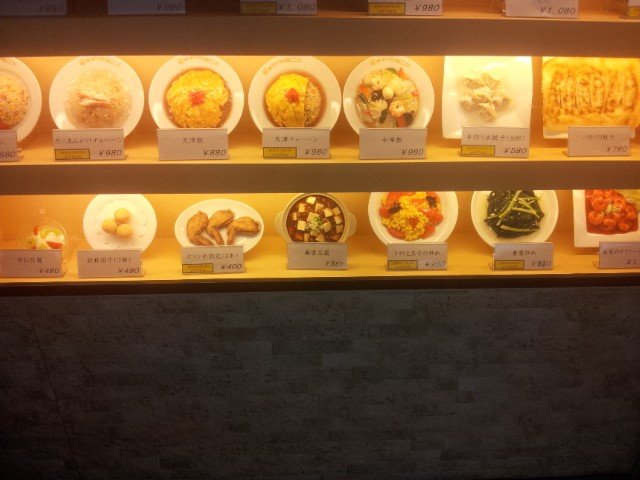 The sign that caught my eye.
Ryu-ka from the front
If you happen to find yourself in Nagoya Chubu Centrair International Airport and looking for a tasty meal you'd do well to head to the Arrival Floor to check out Ryu-ka Seian Toshomen.
On reaching the airport I had headed up to the Food Court on the fourth floor to try something local but was put off by long lines or hefty prices. Strolling around I caught sight of an advert for a Chinese noodle joint on a lower floor and thought I would give that a go. With not too much time remaining before a flight I was delighted to see plenty of empty seats in the open-fronted restaurant.
The kitchen is in the back corner and looks compact to say the least, so it was a bit of a surprise to see a menu with such a wide range of choices. The specialty of the house are noodles hand-cut off a block of dough and served in a spice red broth with some minced pork. The soup had a spicy kick to it and also made an attractive decoration to my white T-shirt as I continually dropped the irregularly shaped noodles back into the bowl due to my inept chopstick skills. I chose one of the lunch sets which offer two dishes from a wide choice to give you a chance to sample a couple of tasty treats. The other half was a peppery fried rice which was a great accompaniment to the spicy bowl of noodles.
The restaurant is part of a chain with lots of branches and their smiling chef logo is everywhere, even on the bowls and chopstick covers. If you really enjoyed the meal you can buy yourself a little smiling chef to go on your cell phone strap as a reminder of your meal.
The service was speedy which is perfect for an airport eatery with many passengers in a rush. The entire staff seemed to be Chinese and were very welcoming and efficient. The Food Court upstairs is worth a walk around but if you are looking for a quick, tasty meal away from the crowds, head to Ryu-ka Seian Toshomen on the second floor (though be warned: if you have the house specialty noodles wearing white, be prepared to catch your flight looking slightly blood splattered)