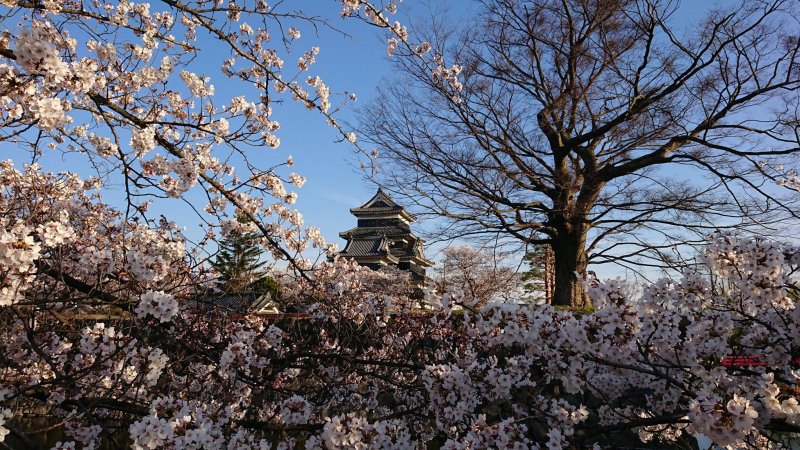 Matsumoto Castle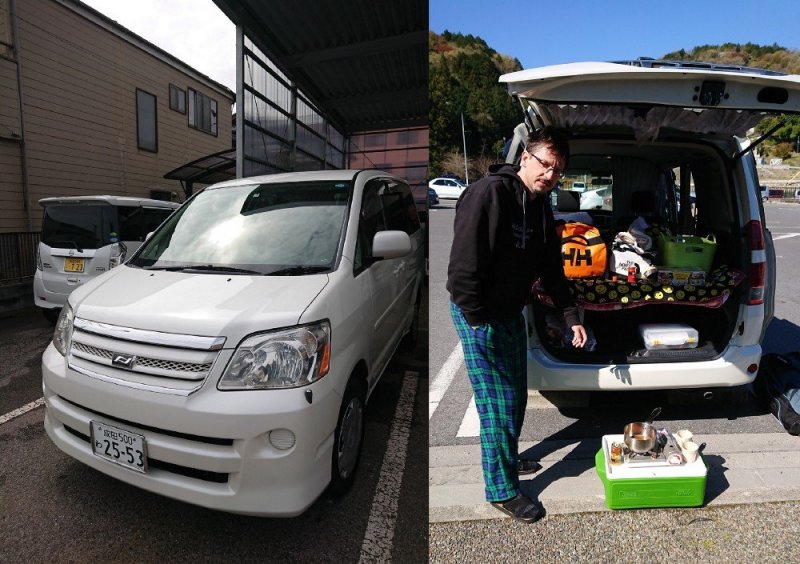 Toyota Noah
Michi-no-eki road station near Nagoya
Breathtakingly beautiful, Japan is filled with mountains, covered with forests and anywhere is rarely more than an hour or two from the ocean. With its mix of peace and noise, old and new, Japan's incredible variety and depth of culture means it pretty much has it all. And while train may be the easiest way to see the country driving allows you to discover just that little bit more.
Here is part one of our short campervan trip through the middle of the country.
Driving in Japan
You'll need an international driving permit so please check your home country's international driving permit websites for more information. Driving in Japan is on the left-hand side of the road and some roads, especially in urban areas, can be quite narrow. Speed limits are generally low – around 20-40 km/h in cities, up to 80 km/h on smaller roads and up to 120 km/h on expressways.
Choose your vehicle so that it suits you
Travelling by campervan is becoming increasingly popular. Many places offer good campervan deals so a quick search online is a good way to start. In our case, we went with a Toyota Noah which, for two people, was perfect. Be sure you have the basic gear all sorted out with gas cookers, cutlery, pillows, blankets and so on.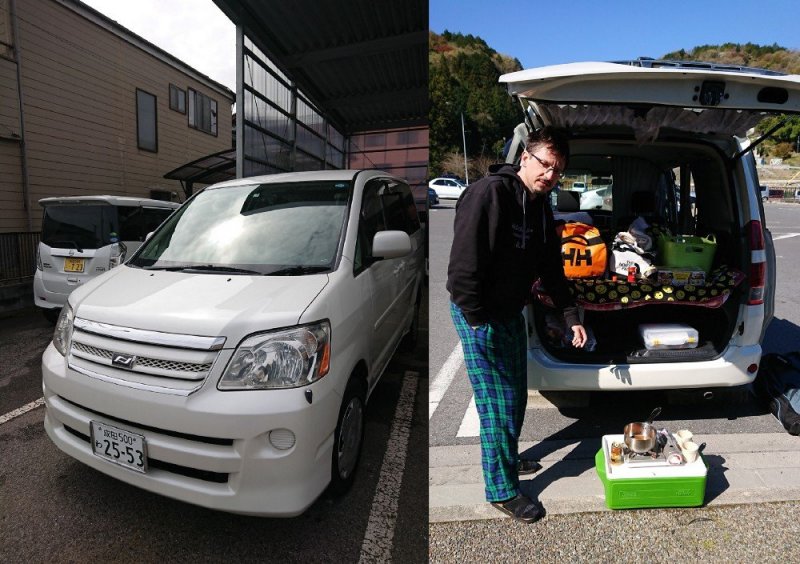 Michi-no-eki
When there are no camping sites around, your best bet is a michi-no-eki (道の駅) or roadside station. These are free resting areas for travellers by vehicle and are well equipped with shops, restaurants, clean toilets and depending on the station, an onsen (温泉).
Expressways
Though a tad expensive, expressways are convenient. Make sure your vehicle comes with a prepaid electronic toll collection (ETC) card. The ETC allows for smooth passage through the toll gates. Small change is handy though for some gates in rural ares that are manually operated and require cash.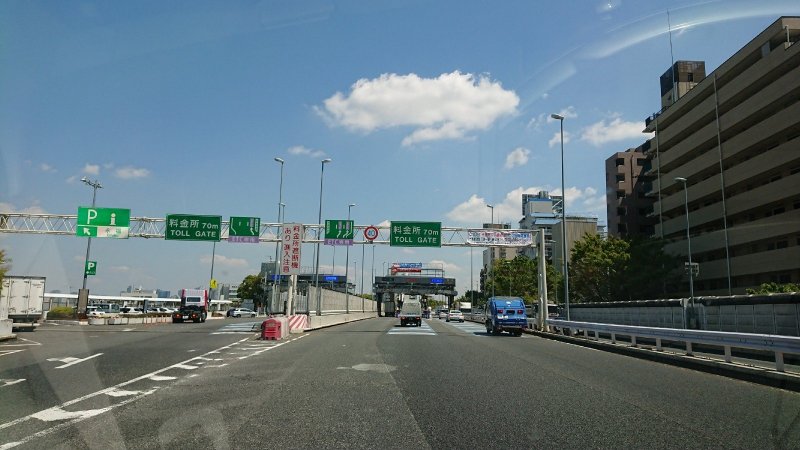 Parking
You can safely leave your vehicle in one of many parking lots, especially in the city. Prices start at around ¥200. Make sure you know, though, whether the price is per hour or per day.
Value for money
Japan doesn't have to be expensive. Vending machine tea or coffee is a bargain at ¥100-200. A couple of stops on the train in Tokyo is around ¥300. A bowl of ramen costs around ¥700 while a proper lunch set with tea, miso soup, fish and rice can be had for around ¥1000. Temple and museum entrance fees range between ¥300 and ¥1000.
Continue reading part two…