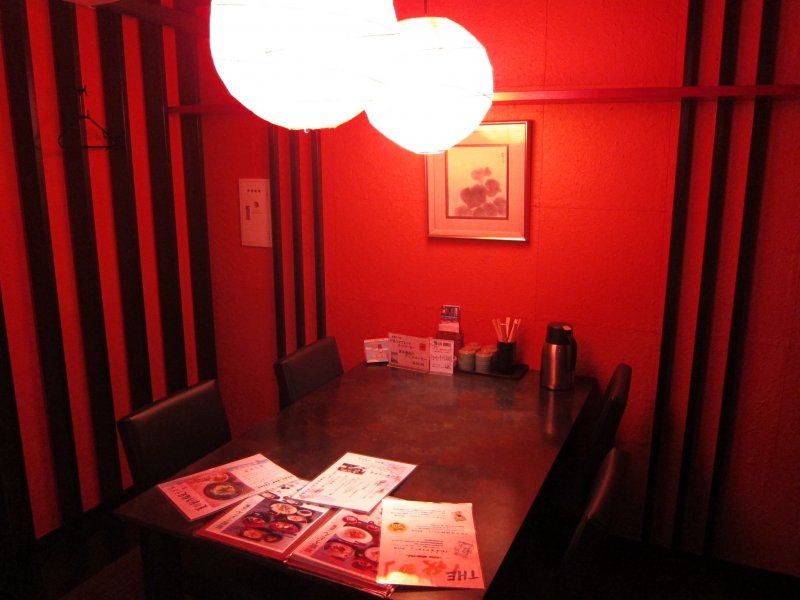 Cosy personal room in the restaurant
Kashiwa Tendon at Mugendo Omachi Honten Akita City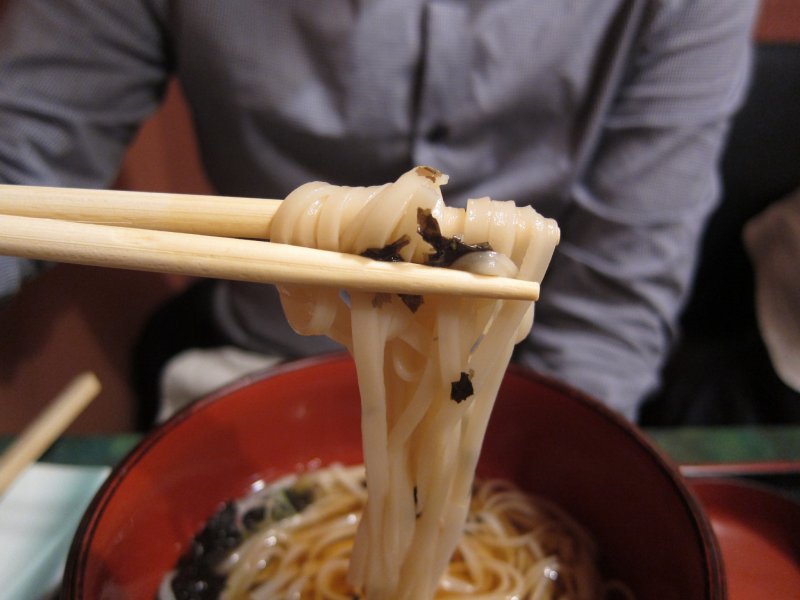 Great noodles at Mugendo Omachi Honten Akita City.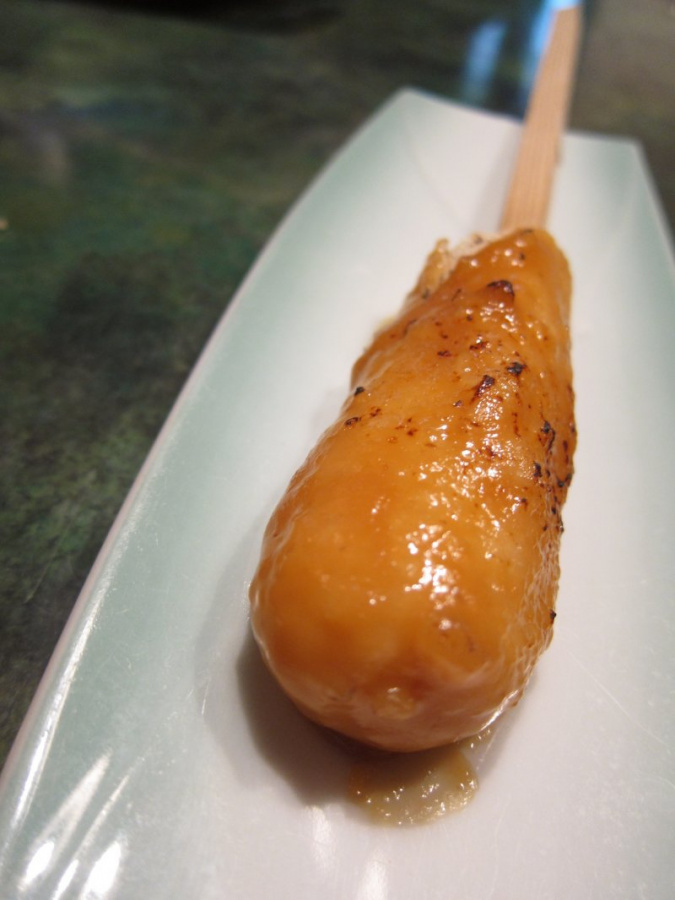 Yummy Kiritampo rice stick with miso at Mugendo Omachi Honten Akita City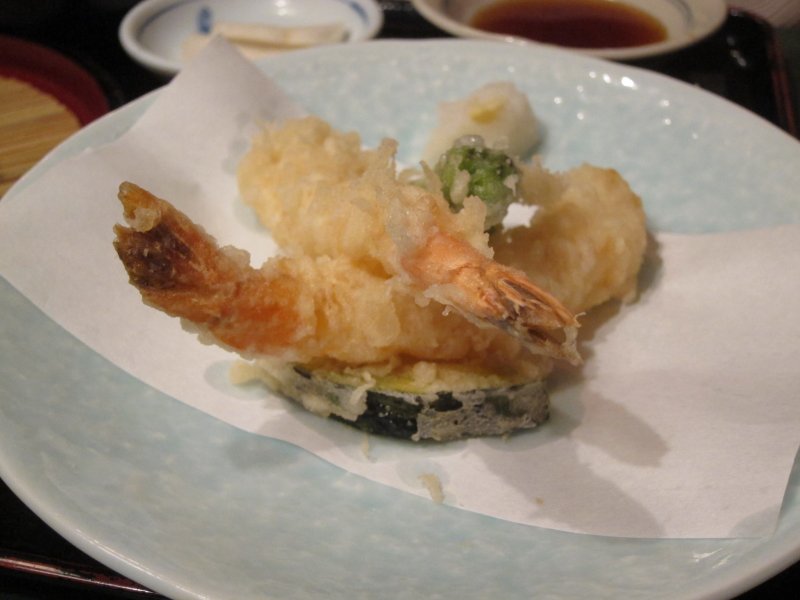 Ebi Shrimp Tempura at Mugendo Omachi Honten Akita City
Hanahata (Sandfish) at Mugendo Omachi Honten Akita City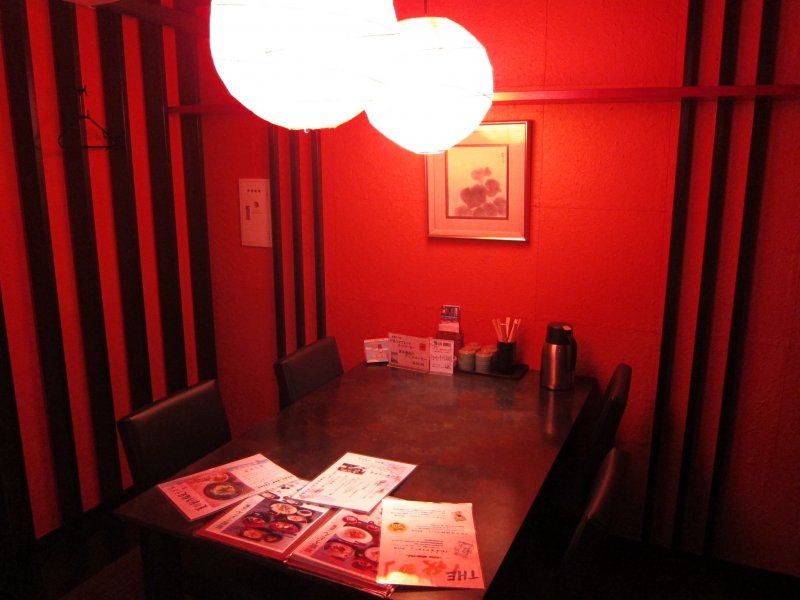 Cosy personal room in the restaurant
Mugendo Omachi Honten is a fine dining restaurant offering authentic native Akita dishes. I came to know the restaurant through the information counter at JR Akita Station when I enquired on where I could get authentic Akita cuisine for an affordable price and they recommended this restaurant to me.
The prices here are definitely affordable with dishes starting from 500 Yen. It is surely a steal for such an elegant restaurant environment oozing Japanese class.
What I like about the restaurant vibe is that it has a high ceiling and it makes the restaurant look really spacious. The clientele was mostly families and businesspeople and it does make the restaurant atmosphere really welcoming.
I was in the restaurant with two other friends from Akita and all of us chose three different dishes. For me, I decided to give the Kashiwa Tendon and Inaniwa Udon a try and for 800 Yen, it was worth it. I had a big bowl of rice with chicken tempura together with a side of Udon noodles. The chicken was crispy and succulent but the star of the show was the Udon Noodles. I´ve never tasted such bouncy Udon noodles before and what makes the Udon exceptionally good is the soup base, for the noodles have absorbed the essence of the soup to which its flavors are brought out the moment you chew on it. I also decided to give the region's famous Kiritampo a try by ordering the Tezukuri Kiritampo (Miso flavored rice stick) and it was delicious. The Kiritampo was infused with homegrown rice from the Akita prefecture and coupled with miso flavor, it is a dish not to be missed.
My friend got herself the Hatahata Sandfish Tempura Udon which is a native delicacy in Akita. Believe it or not, sand fish are exclusively eaten by the natives of Akita and not anywhere else in Japan. Unlike its name, the sandfish tempura did not had any sandy texture, instead it was smooth and easy to bite. It was almost similar to an ebi prawn tempura to which my other friend ordered.
So if you happen to be looking out for authentic Akita food, give Mugendo Omachi Honten a try and rest assured, you won´t regret it. For the price and the quality of the food, it gets five out of five stars from me.