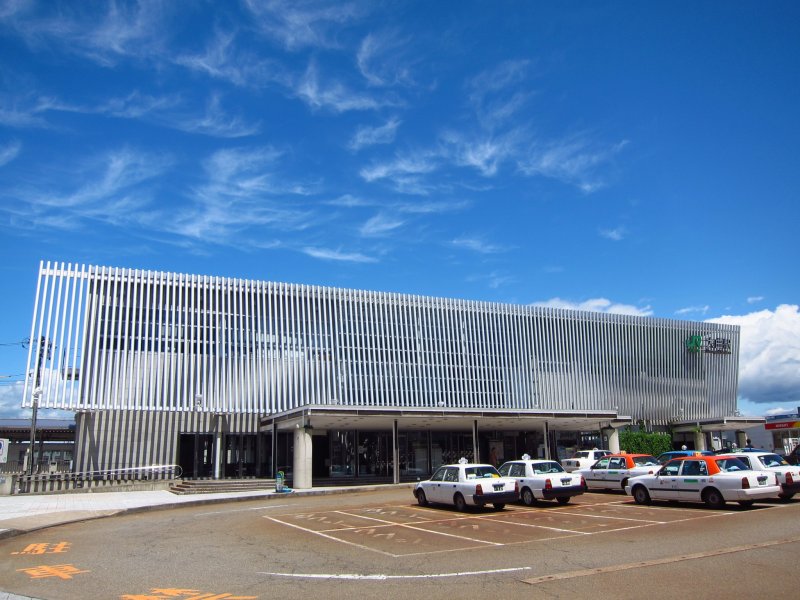 Omagari Station in Akita Prefecture has a white matchstick like facade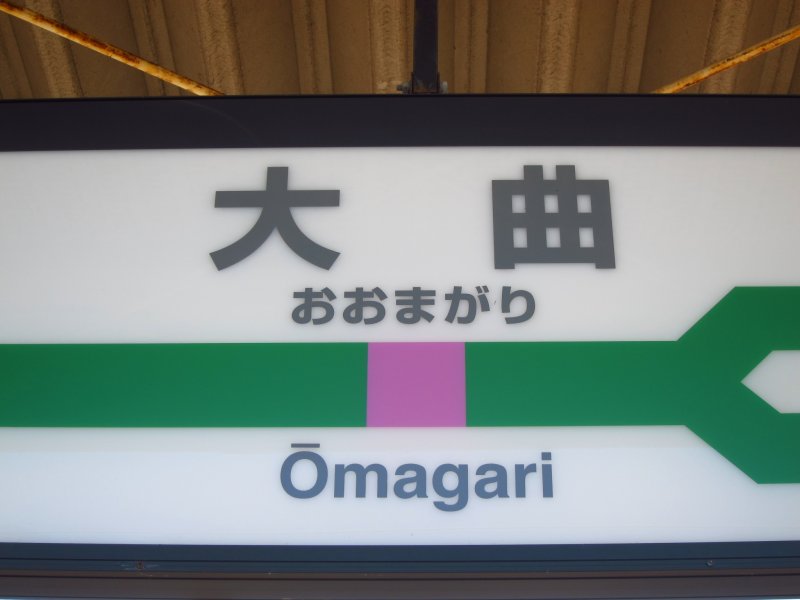 JR Omagari
Shinkasen waiting at Omagari Station in Akita Prefecture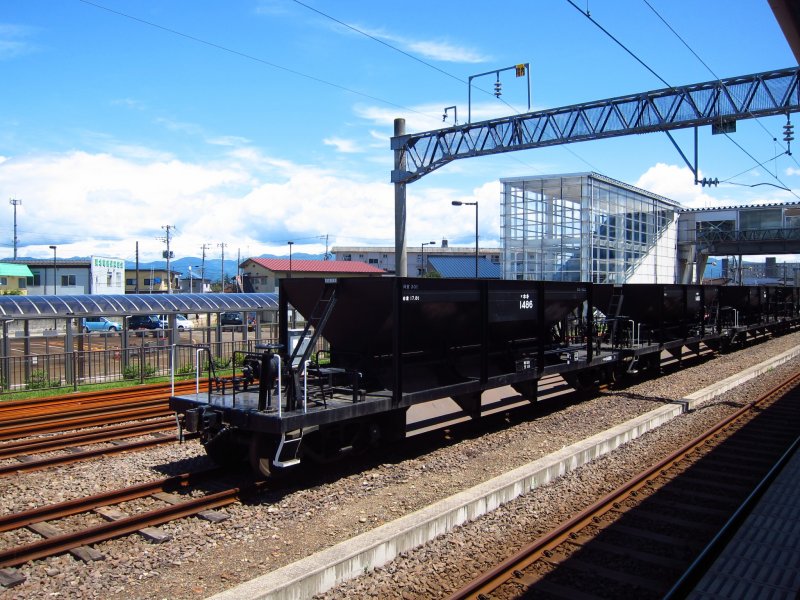 Omagari Station in Akita Prefecture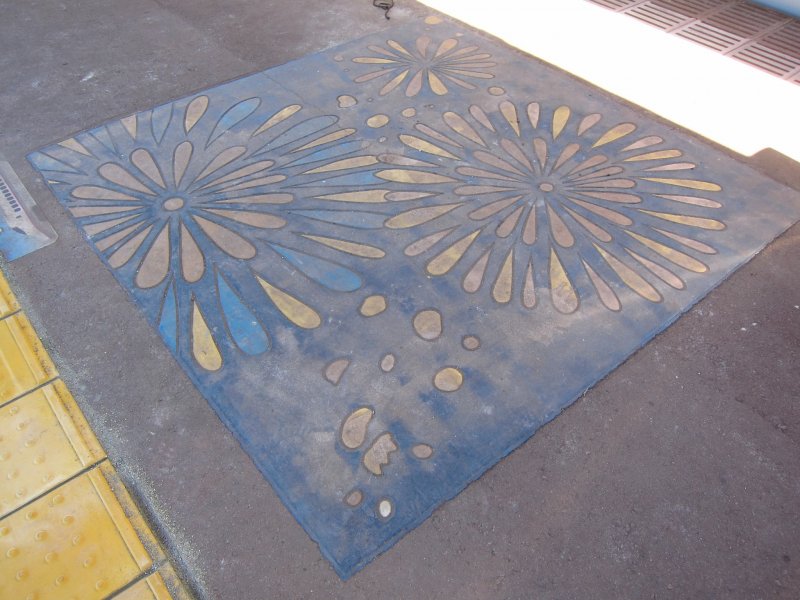 Fireworks on the ground
Interesting revolving seats at Omagari Station in Akita Prefecture
Omagari hosts the biggest fireworks festival in Japan, and the gateway to this festival on the fourth Saturday in August is through JR Omagari Station in Akita Prefecture.
Given the importance placed on such an event, you would not miss the numerous references to fireworks placed around the station. First, on exiting the station, you will catch the poster promoting the upcoming Hanabi Festival in Omagari. Then, when you exit the station and turn to the right, there are replicas of explosives used in fireworks. Take a good look, as they are not of the modern form but the traditional version, with a round shell and filled tiny balls of colorful explosives.
Omagari Station is well served by the Akita Shinkansen and it is just over a three hour ride from Tokyo. It also serves the Ou Main Line that goes to Odate City and Tazawako Line heading towards Lake Tazawako.
What is interesting about Omagari Station is that from this station onwards the Akita Shinkansen moves in the opposite direction. What this means is that if you are sitting facing towards the direction in which the train was moving before, from here to Akita, you will be moving backwards instead.
Maybe that is why Akita Shinkansen trains come equip with rotatable seats so that you can switch and be facing the right direction.
Another thing that I like about Omagari Station is its unique waiting room. Inside the waiting room, instead of chairs you find rotatable seats where before you sit down, you have to flip the seat down.
Nonetheless, the really impressive thing about the station is its sleek modern exterior, with an appearance of a white matchstick façade. While it doesn´t really fit with its more rural surroundings, it is definitely an eye opener. What's more, if you would like to explore the city by foot, drop by the tourist information booth because I for one took the road alone without any direction and wasted a lot of time.
However, if the fireworks festival is your reason for coming to Omagari, just follow the crowds and they will lead you to the bridge to catch the display, being a 15 minute walk towards the Maruko-gawa River. Hotels and return train tickets are booked well in advance, and you can find more information by clicking the hotel bell button on the top right corner.