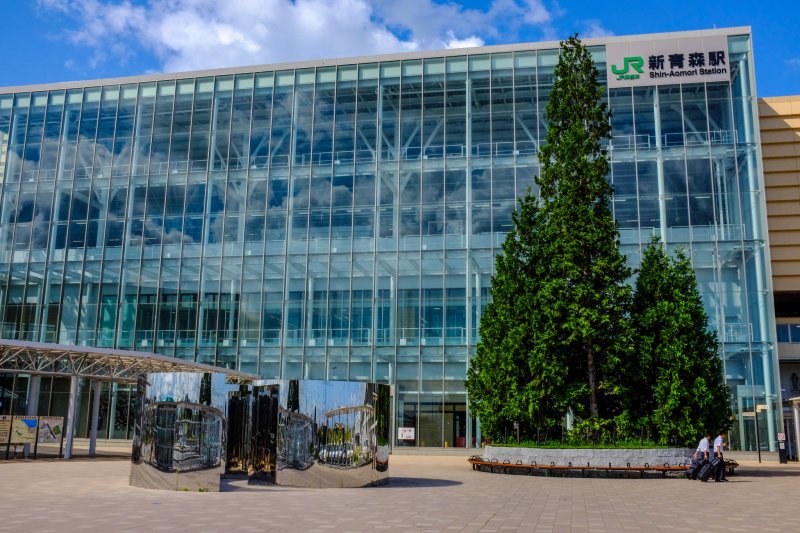 JR East Shin-Aomori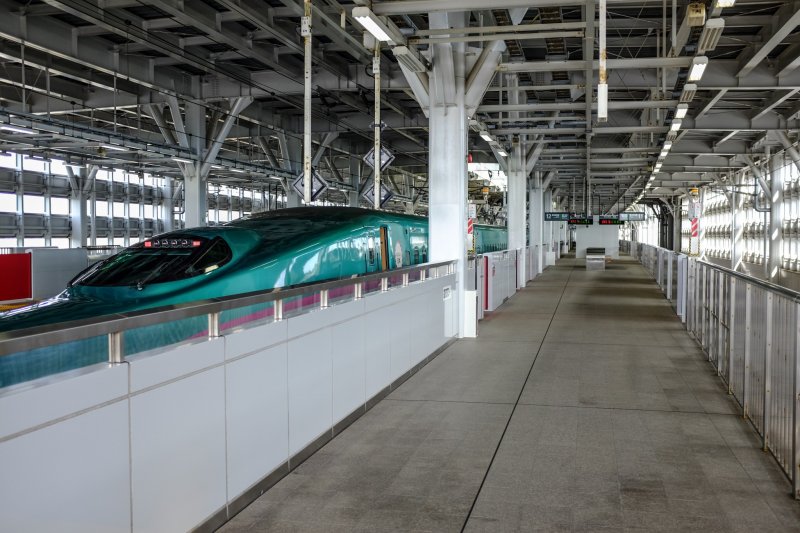 Shin-Aomori currently serves as the terminus for the Tohoku Shinkansen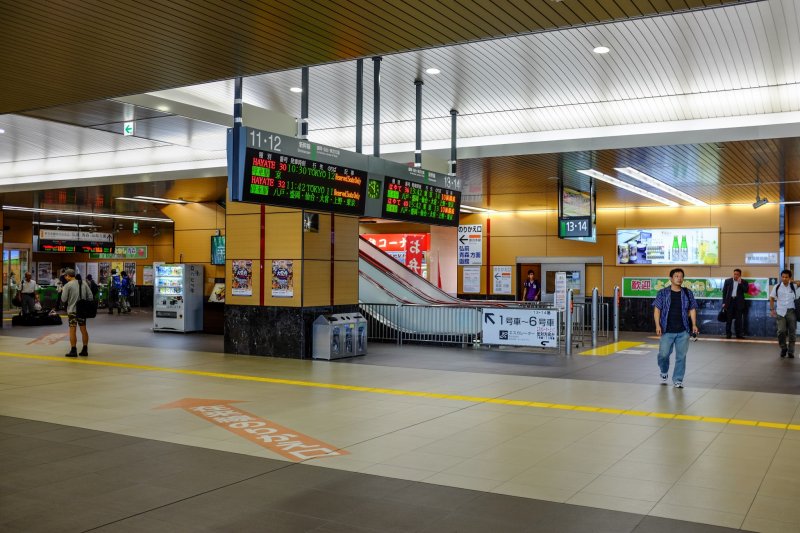 The station features nice and wide walkways and a spacious interior to assist customers in exiting or transferring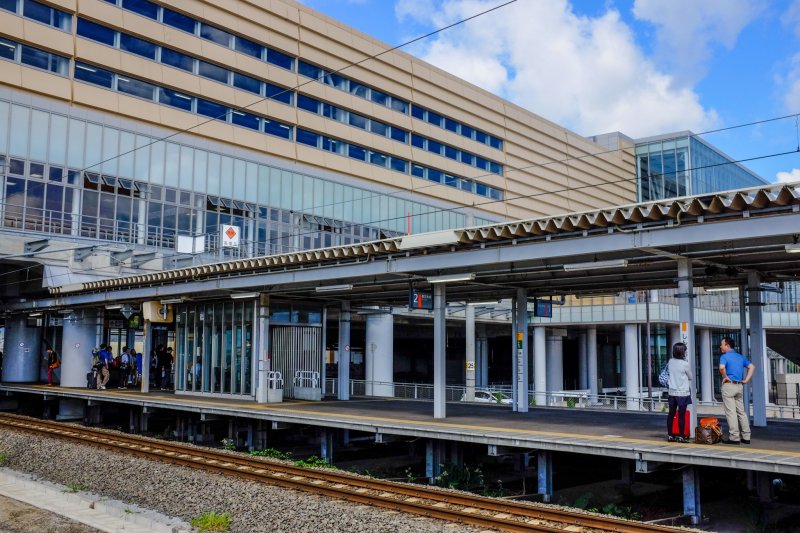 Platforms 1 and 2 serve the Ou Main Line, located under the Shinkansen tracks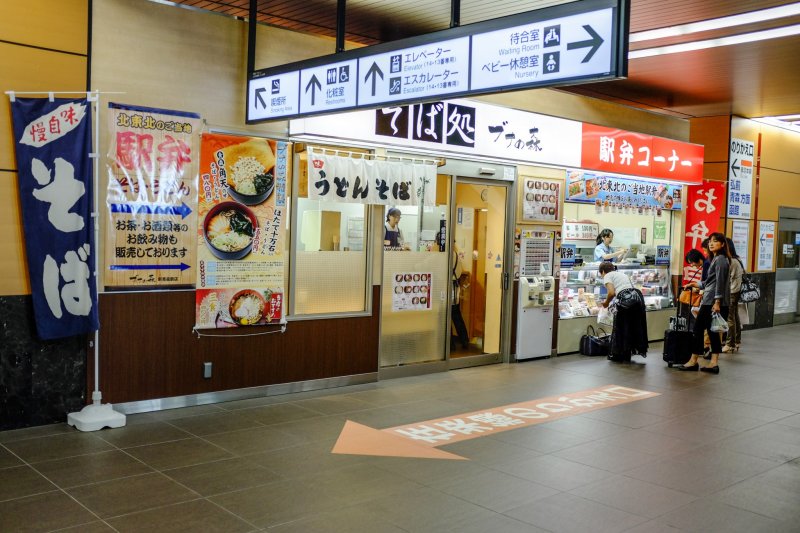 There are numerous quick-eat restaurants located inside the station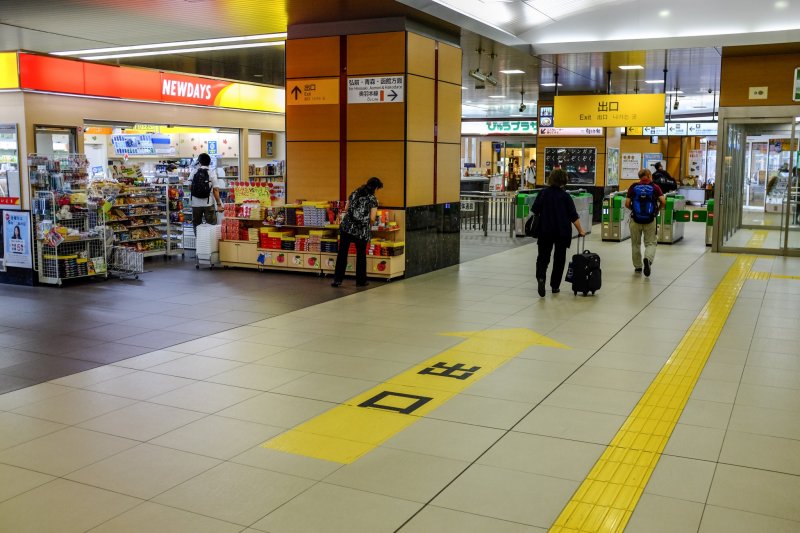 Clear signage and information boards making visiting this station a breeze
Shin-Aomori Station is a railway station in the city of Aomori, Japan, operated by the East Japan Railway Company (JR East). Shin-Aomori serves as the terminus for the JR East Tohoku Shinkansen Line and also serves the Ou Main Line for Aomori, Akita and Hirosaki. Opening in 1986, the station can be considered relatively new compared to some of the stations on the JR East network. The Tohoku Shinkansen line was extended to Shin-Aomori in 2010 and there are also plans to extend this line to Hakodate as part of the Hokkaido Shinkansen which is expected to be completed by 2015.
The layout of the station is by far one of the most user friendly, easy to navigate stations in the entire JR East network. Although the station is quite large, it features large signage with clear directions to assist its customers, with no shortage of staff on hand to assist. Platforms 11-14 serve the Shinkansen and platforms one and two serve the Ou Main Line. As with most JR East stations, there is no shortage of information boards which will guide you to where you want to go. The interior of the station is very clean and features nice and wide walkways, staircases and platforms which make exiting or transferring a breeze.
There are numerous kiosks and restaurants located inside the station and there is also a selection of local souvenirs. The station features rental lockers, toilets, smoking rooms, waiting rooms and a small information booth inside the ticket gates. There is also a larger tourist information office which is located at the east exit which has great information for Aomori Prefecture and surrounding cities. There is a large JR Ticket Reservations office to ensure you get the right ticket and make the necessary reservations.
The station has two exits: The East and South exits. Exiting via the south exit, you will find yourself at one of two large bus stations that currently operate out of Shin-Aomori station. The south exit bus station is color coded red and has two bus stops: Stop one operates to central and eastern Aomori City and stop two for western Aomori City. The east exit bus station is color coded blue and has seven bus stops: Stop one is the JR Bus Mizuumigo for Sukayu and Towadako, stop two, three and four are tourist buses which run to central Aomori, and stops six and seven are reserved for special coaches. Outside of the east exit is also a large taxi rank and small park.
JR East Shin-Aomori Station is your gateway to Aomori Prefecture, and will soon be your gateway to Hakodate and Hokkaido.