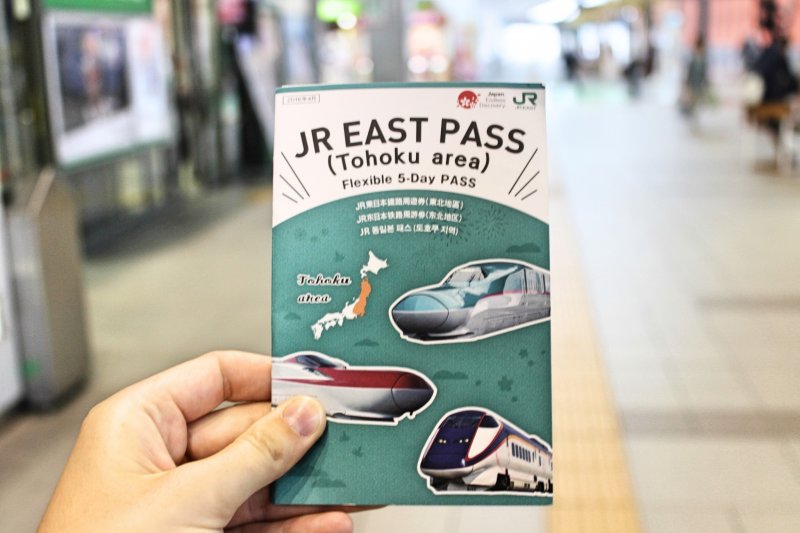 JR East Pass for Tohoku area
Lines coveres by JR East Pass for Tohoku area
Akita Shinkansen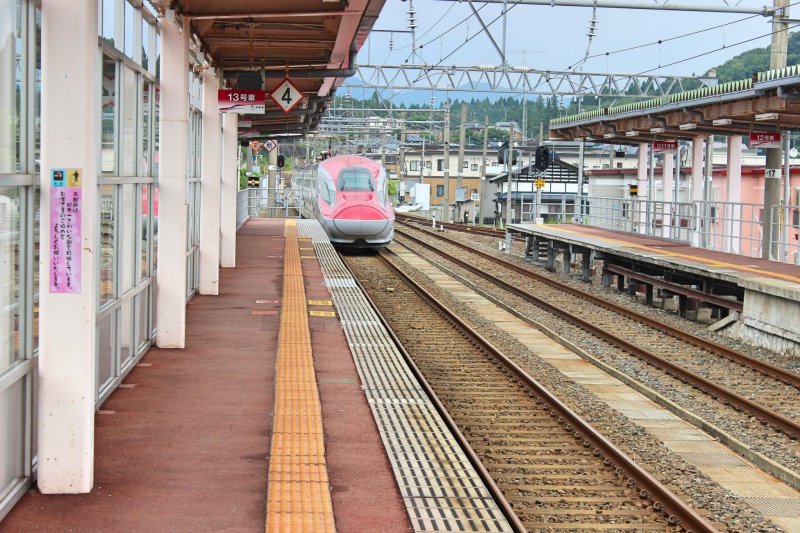 JR train station in Kakunodate
Bullet trains are very comfortable and fast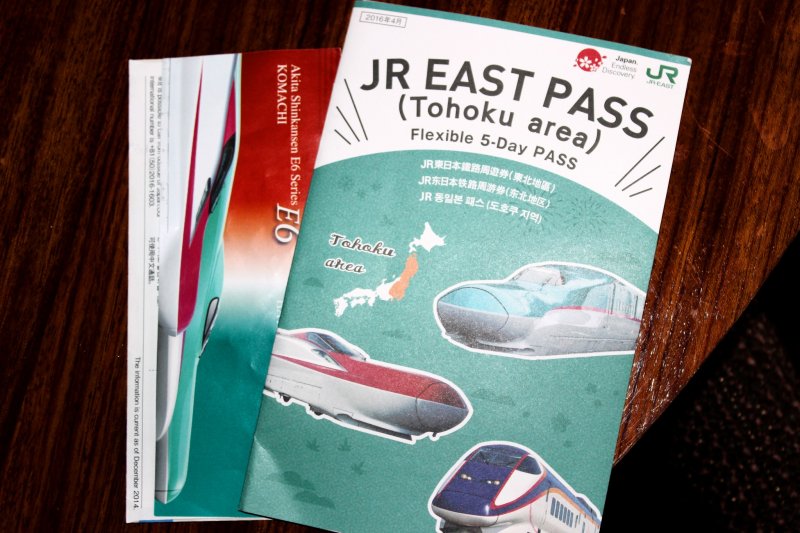 Just got my JR East Pass
Travelling by Shinkansen may seem expensive, but considering transport prices in Japan it is not so pricey, especially when you buy a pass. Last week I travelled to Akita Province and I got a JR East Pass for Tohoku area, to be able to visit other cities on the way too. It was a great choice. It is valid for 14 days after purchase and you can use it for five chosen days during this period. JR East Pass is perfect if you want to travel in a quick and comfortable way.
The bullet trains are the fastest means of transport in Japan, right after airplanes. In Japanese towns most of the city sights and hotels are located close to a train station. That is why trains are really great for all touristic expeditions. What is more, there are many connections between towns all over the country and a lot of routes to choose from.
How to get a JR East Pass?
The JR East Pass for Tohoku area is available for purchase by tourists with non-Japanese passports and a visa to stay in Japan for no longer than 90 days. The passport is required for confirmation purposes at the time of purchase. It can be purchased in advance online or from overseas travel agents. In that case you get an Exchange Order (e-ticket). As soon as you come to Japan it can be redeemed for a JR EAST PASS (Tohoku area) at Narita or Haneda Airport, as well as Tokyo, Shinagawa, Shinjuku, Sendai and many other JR East stations. If you are already in Japan and thinking about getting the pass, do not worry. You can buy it here too. Just go to the location where the JR EAST PASS (Tohoku area) is sold. You would need your passport with a current tourist visa. You would receive a pass after confirmation of eligibility. After validity period of the old pass expires, you can purchase a new JR East Pass for Tohoku area.
What lines does the JR East Pass for Tohoku area cover?
JR East Pass for Tohoku area covers following lines:
Tohoku Shinkansen
Akita Shinkansen
Yamagata Shinkansen
Joetsu Shinkansen
Hokuriku Shinkansen
JR East Line
Tokyo Monorail
How to use your JR East Pass?
Your pass allows you to travel on any line listed above. However, before every journey, you need to get a seat reservation. You can do it at the JR ticket office and it is pretty simple. Reservation is free of charge and you can always change it if you miss your train. The JR EAST PASS (Tohoku area) is valid on ordinary cars. To ride on Green Cars, GranClass, individual compartments, Liners or sleeper cars, an additional purchase is required, such as a limited express or sleeper ticket.
Trip with a bullet train is one of the most comfortable you can imagine. It has services like food menu, souvenirs, power sockets and many others. The seats are convertible, meaning you can turn it according to the ride direction. They are suitable for working as well as for sleeping, depending on how you plan to spend your journey. No matter where you go with your JR East Pass, you will have a great trip!