The central entrance to JR East Hachinohe Station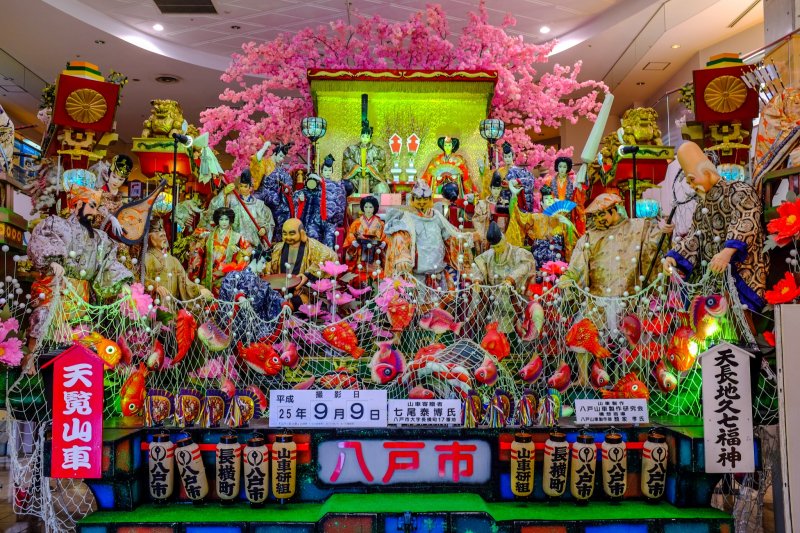 Beautiful floats located inside the adjacent You Tree shopping center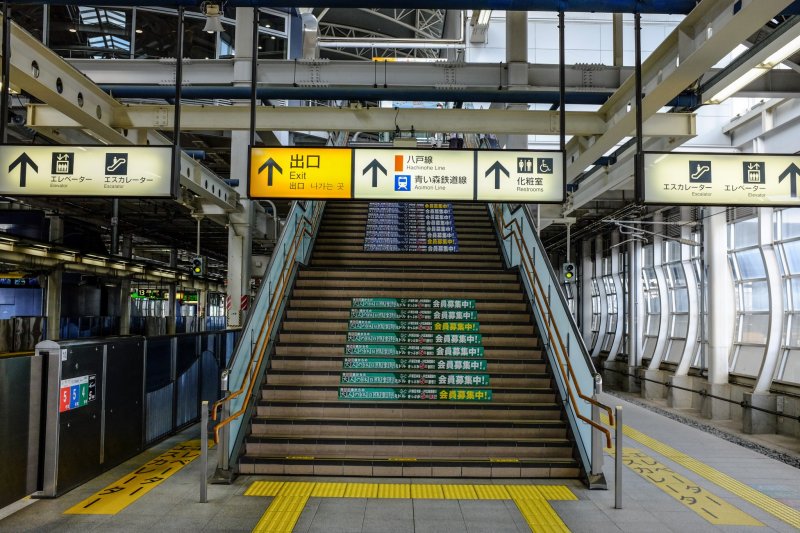 The station is easy to navigate with clear signage and wide walkways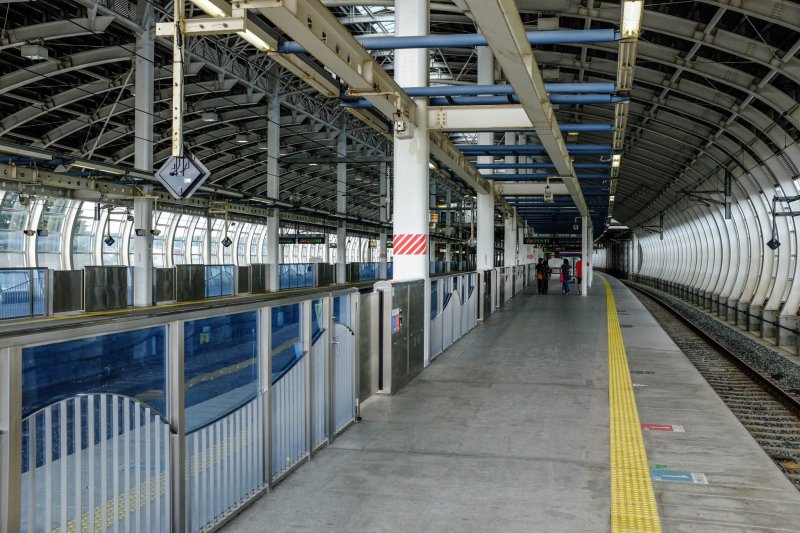 The Shinkansen platforms are clean, convenient and very wide
The interior of the Shinkansen terminal is very pleasing to the eye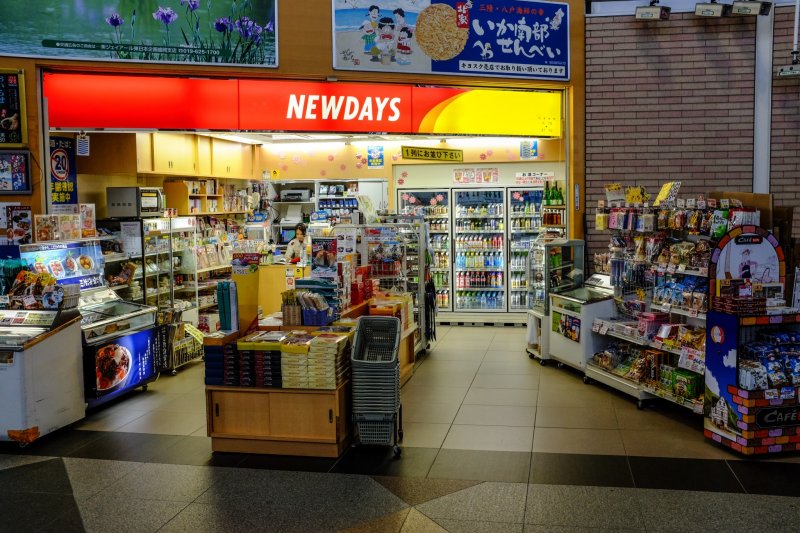 There are plenty of kiosks inside the station to get those last minute snacks
Hachinohe Station is a railway station operated by the East Japan Railway Company (JR East) in Hachinohe, Aomori Prefecture. Hachinohe Station currently serves the Tohoku Shinkansen Line between Tokyo and Shin-Aomori and also forms the starting point for the Hachinohe Line to Kuji.
The layout of the station is user friendly and easy to navigate. Although the station is quite large, it features large signage with clear directions to assist its customers, with no shortage of staff on hand to assist. As with most JR East stations, there is no shortage of information boards which will guide you to where you want to go. The interior of the station is very clean and features nice and wide walkways, staircases and platforms which make exiting or transferring a breeze.​
Hachinohe is an elevated station with one side platform and two island platforms serving five tracks for regular services, and two island platforms that currently serve the Tohoku Shinkansen. Platforms 11~14 serve the Shinkansen Line and platforms one to five serve the Hachinohe Line for Hon-Hachinohe, Same, Taneichi, and Kuji, and Aoimori Railway lines for Sannohe, Ninohe, Misawa, Noheji, Morioka and Aomori.
Outside the station is a bus station which currently serves Hachinohe and the immediate surrounding area. The JR Bus Tohoku operates to Lake Towada, Nanbu Bus for Gonohe and the Konakano Bus Center via Yoka-machi, the Towada Kanko Bus for Towada and Mikka-machi and the Hachonohe City Bus for the Asahigoaka Bus Office.
For those who are transferring at Hachinohe or have a little time to spare I highly recommend visiting the You Tree Shopping complex which is adjacent to the station itself. Inside the shopping center you can find numerous souvenir and local specialty shops as well as information on the rich industrial culture that is present in Hachinohe. At time of writing, the shopping center featured a large exhibition complete with manufacturing tools, metals, and other industrial related exhibits which are very interesting. The complex also houses a Japan Post Office for those looking for an international ATM machine.
You're likely to find yourself at Hachinohe Station whether you're transiting or visiting Hachinohe itself, and you'll be somewhat surprised at what you find.