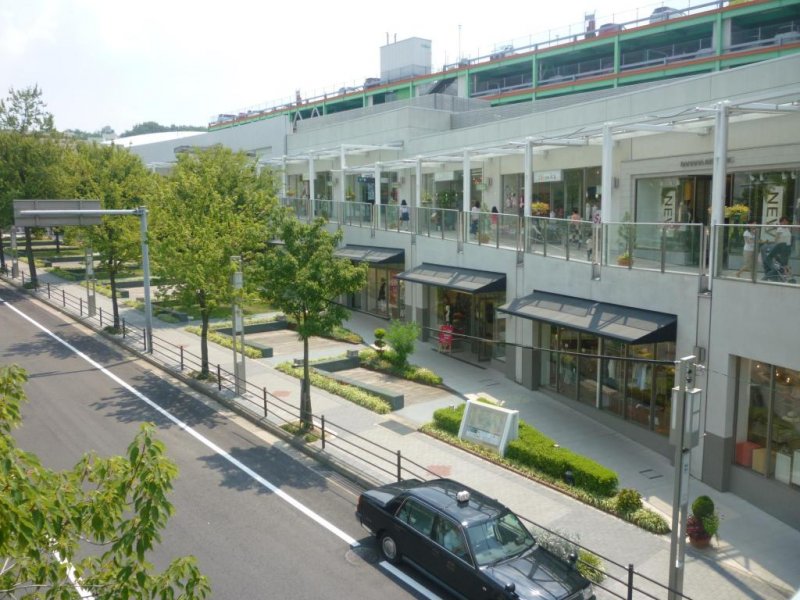 Hoshigaoka Terrace West shopping complex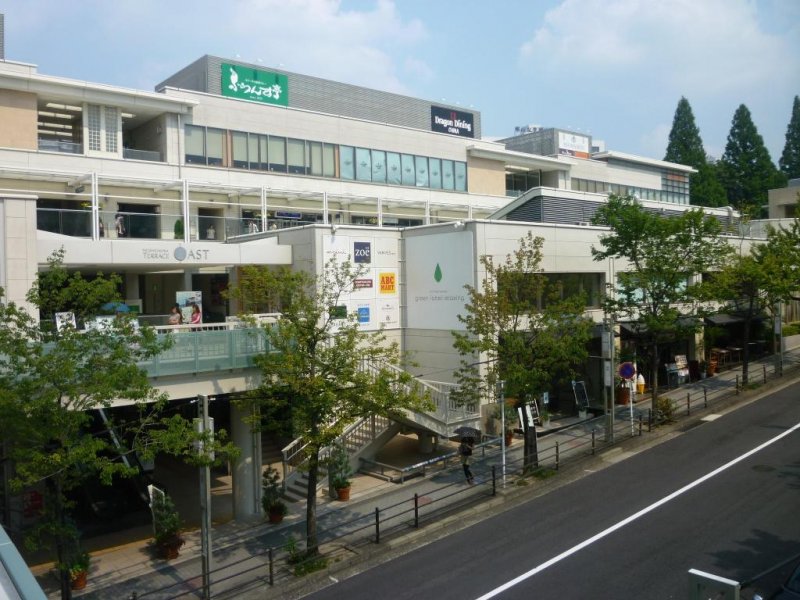 Hoshigaoka Terrace East shopping complex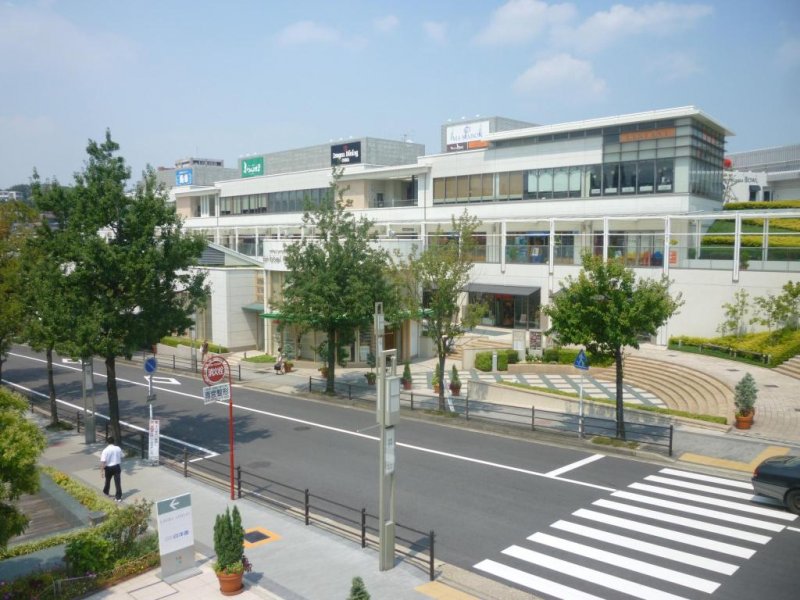 Hoshigaoka Terrace shopping complex, Nagoya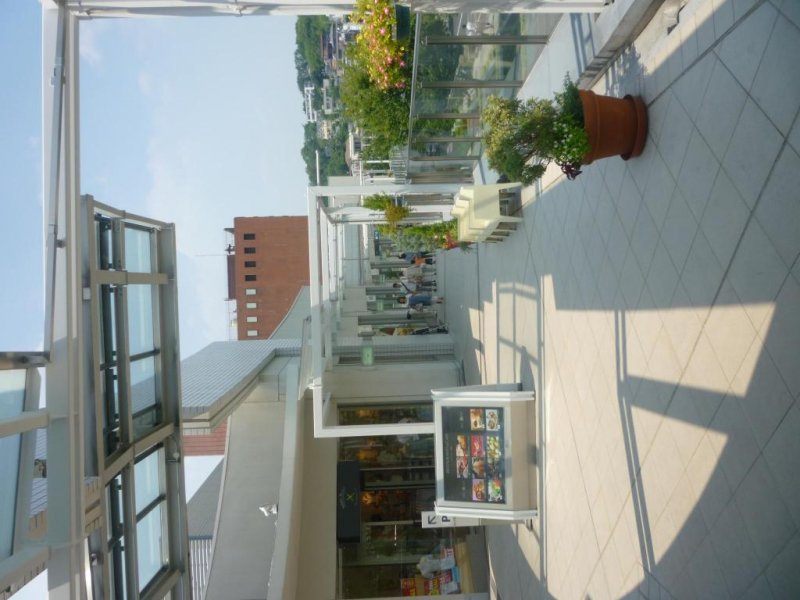 Hoshigaoka Terrace shopping complex, Nagoya.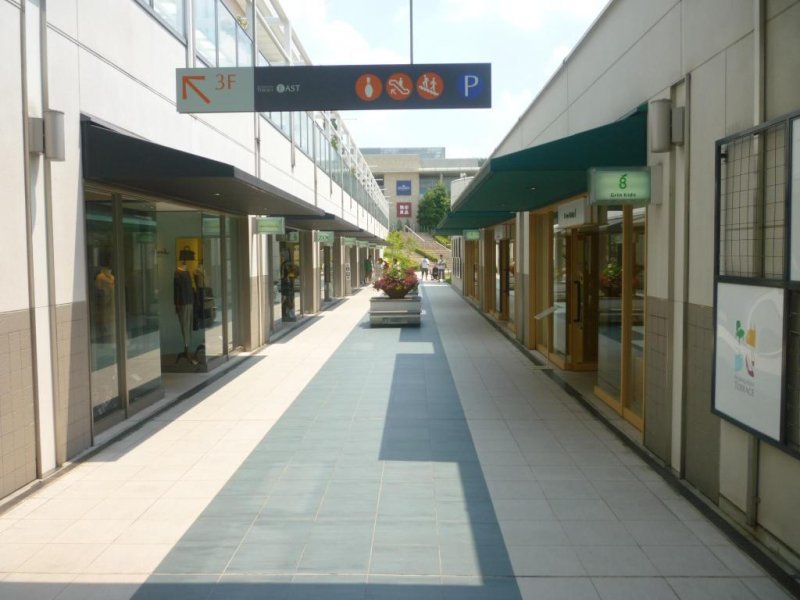 Rows of shops and restaurants at Hoshigaoka Terrace
The extensive and elegant Hoshigaoka shopping complex
Hoshigaoka Terrace West shopping complex (Photo: PPF)
Just looking at the cars in the nearby parking lot gives you an indication of the clientele that shops at Hoshigaoka Terrace. Counting the numbers of Porsche, Benz, BMW, Audi and Lexus will have you running out of fingers in no time!
Most major cities world wide boast of a slightly out of the way, fashionable area patronized by the city's well to do. In this case, it's Hoshigaoka Terrace, one of Nagoya's newest and most elegant shopping complexes, a lively and enjoyable area located just outside of the city center in the exclusive residential area of Hoshigaoka, a suburb of Nagoya's Chikusa ward.
Gracing a gentle slope, Hoshigaoka Terrace consists of two wings running parallel along a narrow tree lined street and joined by an overpass walkway. Hoshigaoka Terrace East, with its four levels and the twin level arc-shaped Terrace West offer 47 specialty shops, boutiques, restaurants, cafés and fashion brands throughout the well developed 13,094 square meter complex.
The foreign designer brand market is represented by names such as Gap and Gap Kids, ABC Mart, Banana Republic, and United Arrows. Laura Ashley has a presence there too!
Popular Japanese clothing brand Uniclo has one of the larger shops in the center, and when you tire of shopping, there is a revolving sushi restaurant, a specialty steak, curry and hamburger house, a Chinese restaurant, Japanese Tonkatsu pork schnitzel restaurant, Aloha Table Waikiki Hawaiian, and all manner of small fashionable café's and tea rooms.
Adjacent the Hoshigaoka Terrace is Hoshigaoka Bowl, a multi lane bowling alley and game center, and famed Japanese department store Mitsokoshi. An elegant looking, ivy covered Lexus showroom sits at the lower end of the complex adding to the streets' luxury image. There's plenty of parking for over 1,500 cars available too in the car park behind the West wing, and access is enhanced with the Higashiyama line subway Hoshigaoka Station located right below.
Upon it's opening, Hoshigaoka Terrace was awarded the 2003 Nagoya Townscape prize, the Neighborhood Beautification Award, and a year later the complex won the prestigious International Design and Development Award 2004.
Hoshigaoka Terrace provides for a pleasant day of shopping, dining and fun. Popular for it's image as much as for the array of goods and services available there, it's a place to see and be seen.