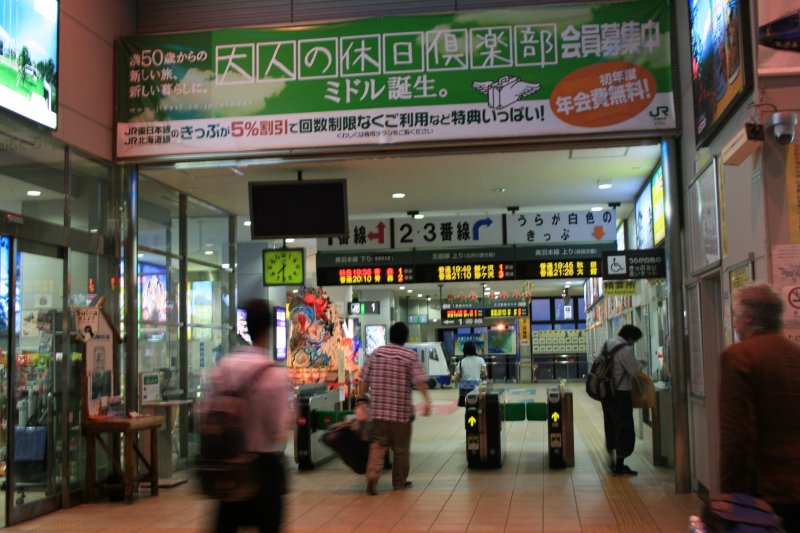 Heading out the ticket gate.
Art exhibits within the station.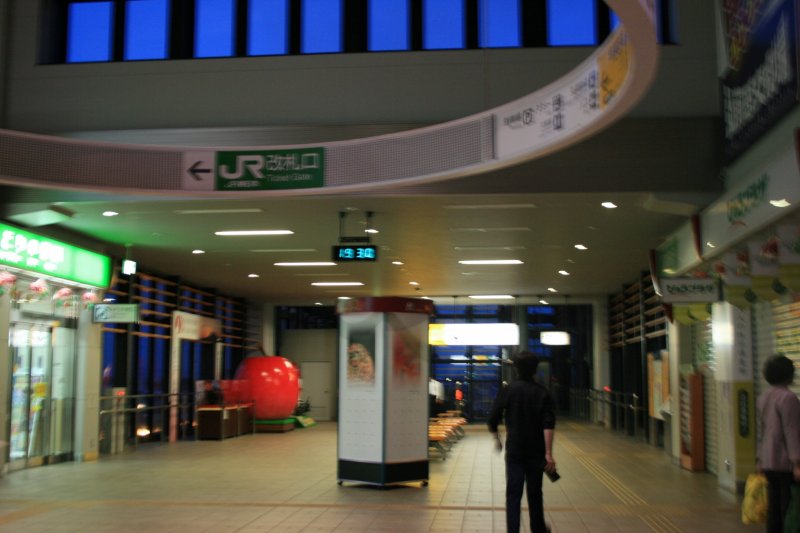 Round open area with big windows.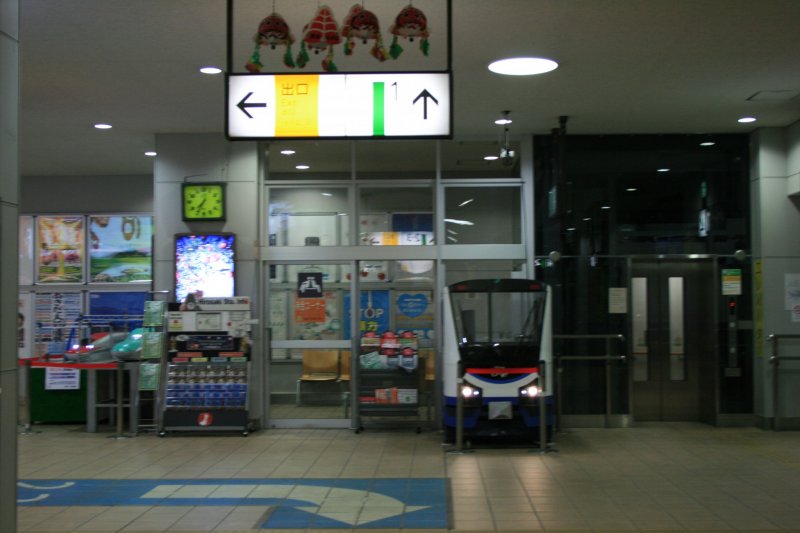 Signs and convenience stores.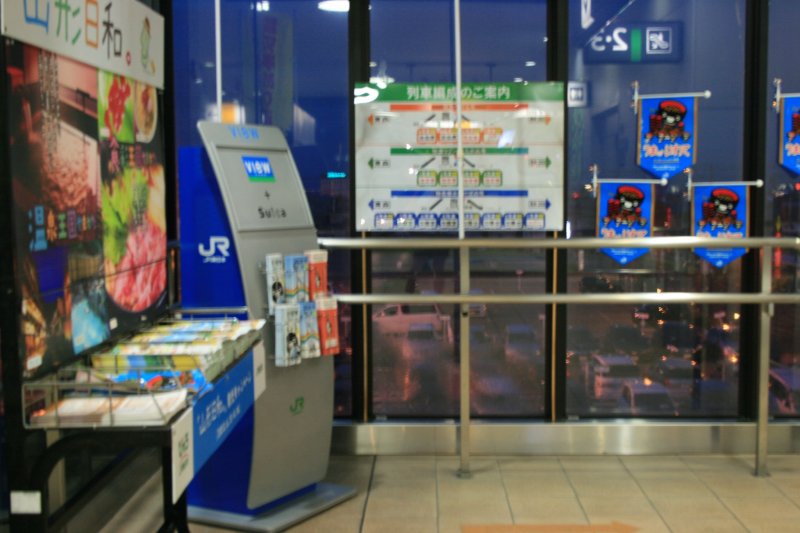 Signs and travel brochures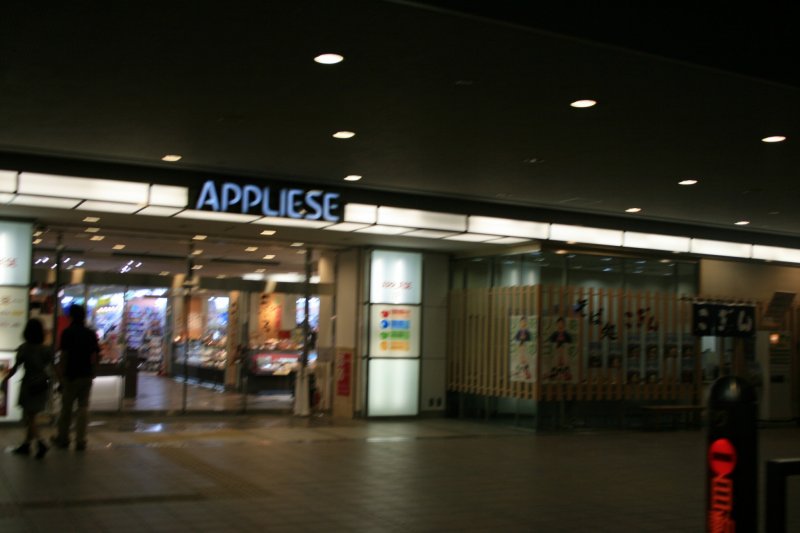 Night outside the station.
Not too many people in the evening.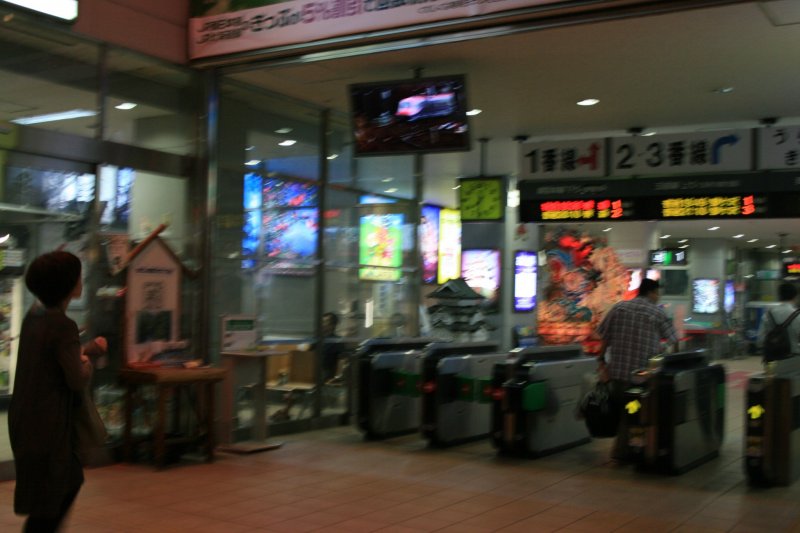 Ticket gate.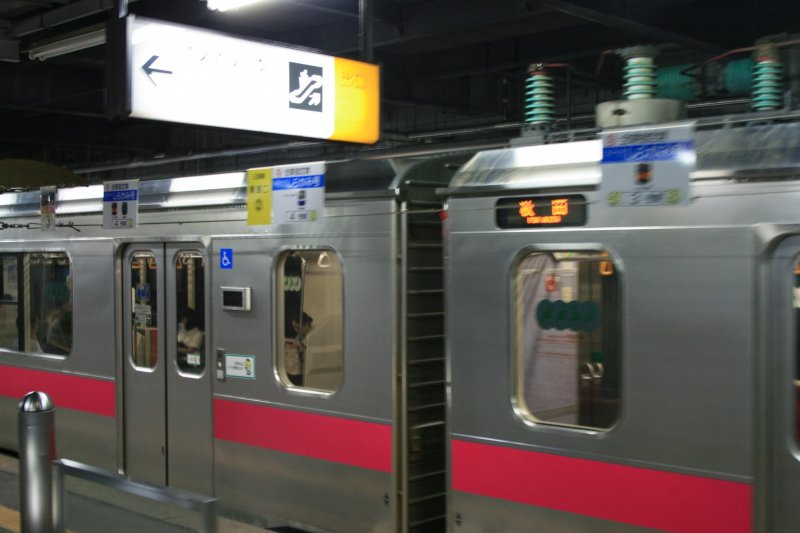 Getting on the red train.
Heading down to the train platform.
Hirosaki Station is surprisngly large considering the city's small population of around 180,000. This JR East station services both the Ōu Main Line and the Gonō Line. In winter Aomori is a foot deep in snow so the station is largely undercover with large walkways made to accommodate for a build up in ice.