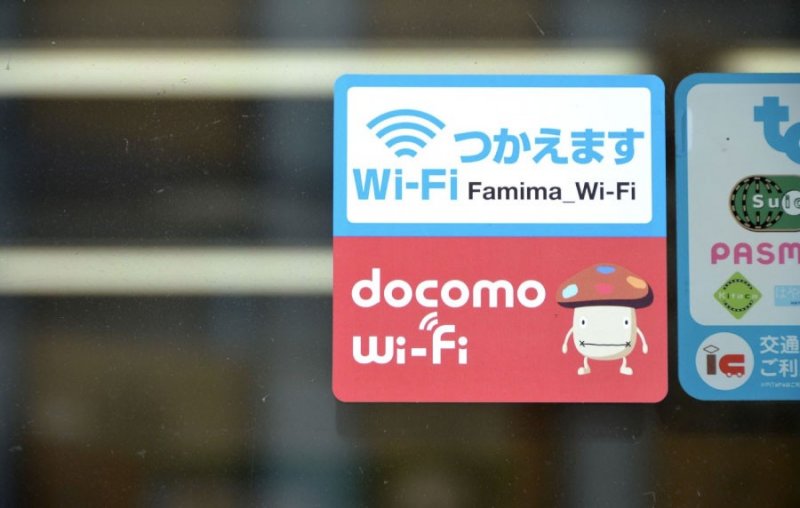 At one of the DOCOMO access areas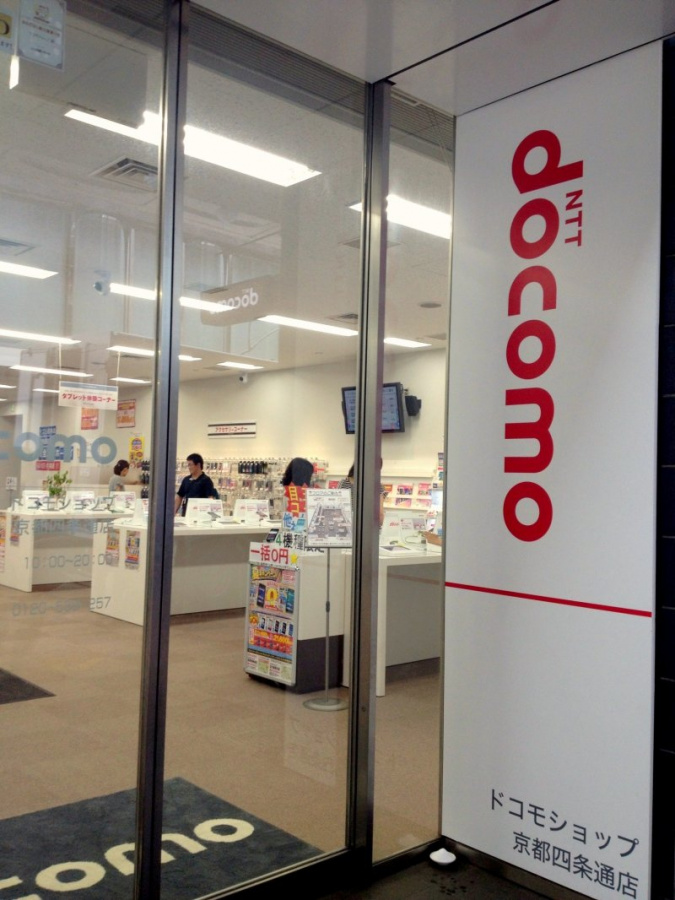 DOCOMO service centre in Kyoto
Another service outlet of DOCOMO in the suburbs.
Successful connection to docomo Wi-Fi on the mobile phone. 
Docomo Wi-Fi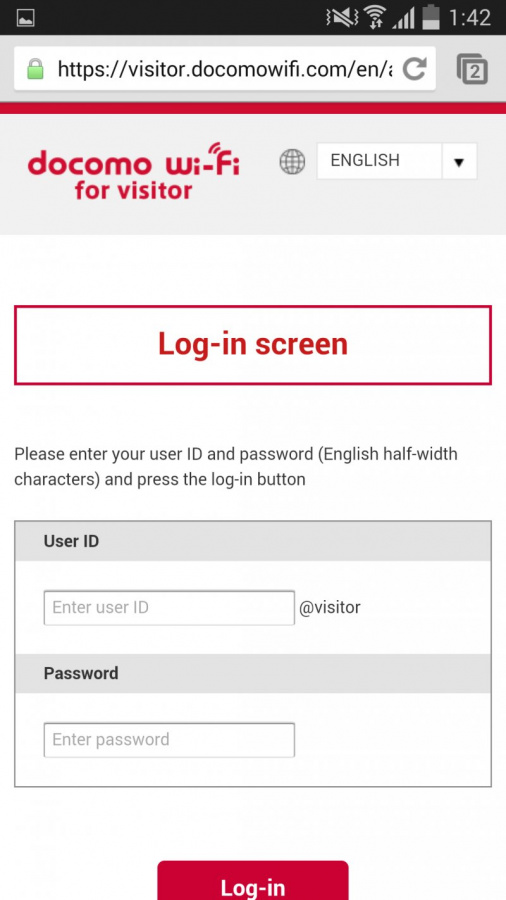 To log on, simply key in your user ID and password at the DOCOMO login page.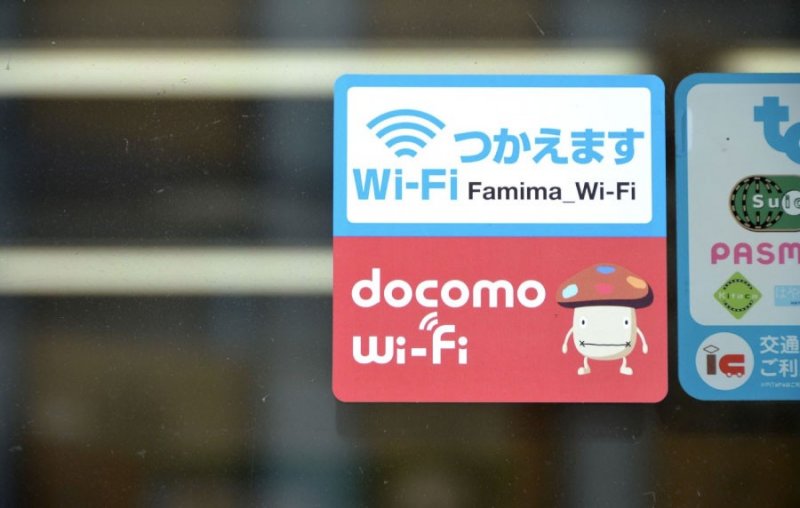 At one of the DOCOMO access areas
Archived content
This service has been discontinued. More (Ja)
Last updated: May 14, 2021
Do you suffer from 'roamaphobia'? Referring to the fear of data roaming, 'roamaphobia' is a common symptom amongst Singaporeans. Costly overseas data roaming fees never fail to encourage one to religiously switch off our data network access upon leaving the country. It also inspires us to be highly creative and resourceful in seeking ways to stay connected at low (or zero) costs.
Being a live example of 'roamaphobe' (someone who suffer from roamaphobia), I was determined to ensure that I stay connected during my vacation in Japan. There are several options for mobile data or Wi-Fi services to suit different travel needs and preferences. One in particular stood out in terms of costs, convenience and accessibility.
With a cost as low as 900yen for 1 week of unlimited data, docomo Wi-Fi services are easy to acquire on its website even prior to one's arrival in Japan! It helps that their website is also available in English, Korean and Chinese.
If you are one who enjoys long vacations, you would be further delighted to know that DOCOMO offers a 3-week unlimited Wi-Fi service at only 1300yen! One can bid goodbye to costly overseas data roaming charges from home.
With the cost factor out of the way, you might be wondering about the Wi-Fi coverage area and speed. Unlike some free Wi-Fi venues that place a cap on data access and speed, DOCOMO covers 150, 400 access points across Japan from Hokkaido in the north all the way to Okinawa at the south.
Many of the wireless LAN access points are conveniently installed at train stations, airports, cafes and fast-food restaurants. Once, I was web surfing on the train at one of the underground stations. I was most surprised by the high speed when the web page finished loading before I could blink!
Being a public Wi-Fi service, this means that one can access the DOCOMO​ network with your mobile phone, tablet, laptop or any Wi-Fi enabled devices.
Getting connected is also easy, even for non-IT savvy individuals. Simply key in your assigned username and password when logging on at one of DOCOMO's access points. Being the no.1 network provider in Japan, DOCOMO caters to over 20 million people. I was most rest assured to know that the network is highly secured and connection is so stable.
According to a commercial that I once saw, there are several types of roamaphobe (all of which I can identify with): namely the Wi-Fi Hunter, Café Dweller, SIM Swapper and Latergrammer.
For the avid Instagrammer, you no longer need to be a 'Latergrammer' who spams the feed only when you return to your lodgings at the end of the day. Only have eyes for the free Wi-Fi logo? Lazy to go through the hassle of changing SIM cards? Or are you having too much coffee at the café that offers free hotspot?
Sometimes, spending a little can get you very far. With docomo Wi-Fi, you can be rest assured that you shall enjoy a much more convenient and happy vacation. Bid goodbye to being a roamaphobe!