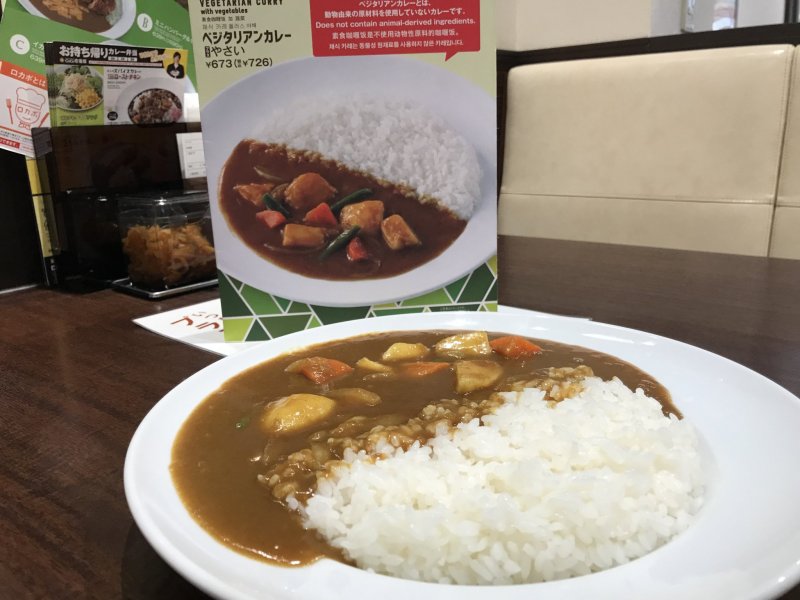 The standard vegetarian curry has potato, carrot, green beans and onions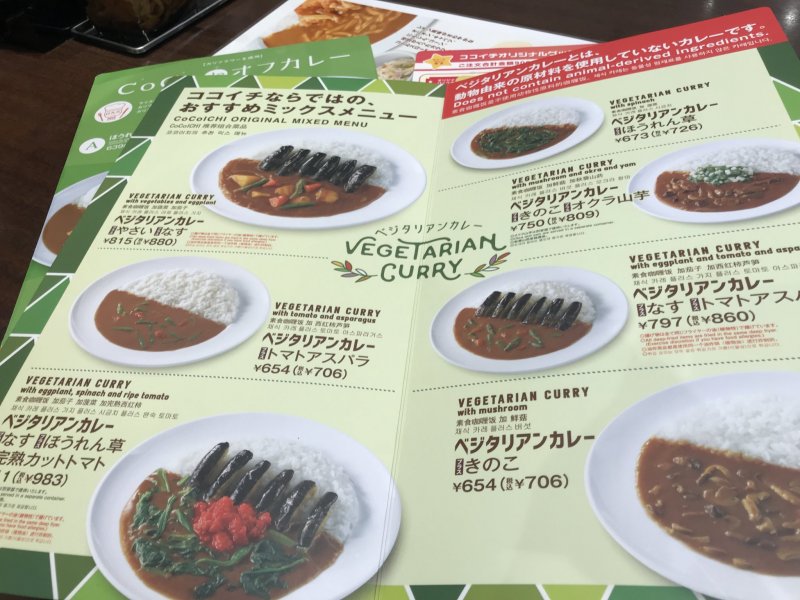 Inside the menu book
They specifically state this menu doesn't contain animal derived ingredients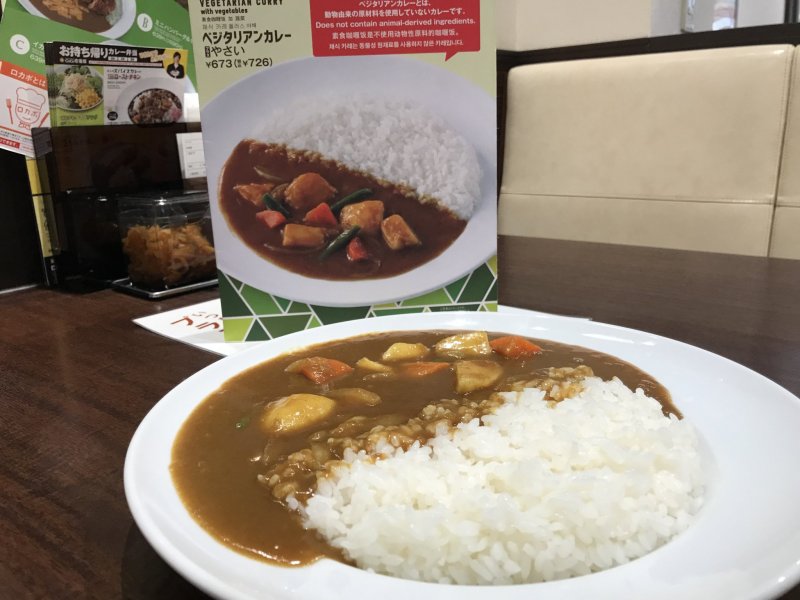 The standard vegetarian curry has potato, carrot, green beans and onions (Photo: Kim B)
As someone with friends and family who are vegetarian and vegan, a common topic of conversation revolves around finding places to eat in Japan that satisfy those requirements. More and more restaurants have been popping up over recent years that are either fully vegetarian or vegan, or clearly offer menu items that are. One such restaurant is the curry chain Coco Ichibanya, who have been offering a vegetarian menu in most of their stores since 2016.
The veggie-friendly menu is surprisingly robust, too, with several options available to choose from. The standard vegetarian curry comes with large pieces of potato, carrot, green beans and onions, and this seemed to be their most popular – it's right on the front of the separate vegetarian menu book. There's also curries that include eggplant, tomato, asparagus, spinach, mushrooms, okra and yam. I know my vegetarian and vegan friends would be hoping for the menu to be expanded to proteins like tofu as well, but for now this is a decent selection in a pinch. The serving sizes are hearty and service is quick, so if you are looking for a vegetarian meal served up in a short amount of time, check to see if your local Coco Ichibanya offers the vegetarian selection.
Note for Vegans:
It's worth noting that even though the vegetarian curry roux contains no animal meat, fish, shellfish, eggs, dairy products or honey, there are dairy products on the same production line. They advise this for complete transparency as there could be trace amounts of dairy in the curry.
Coco Ichibanya also have a certified halal menu in many stores.
As Coco Ichibanya is a chain, you'll find branches of the restaurant across the country. A full list of the stores with the vegetarian menu or the halal menu can be found on their website.