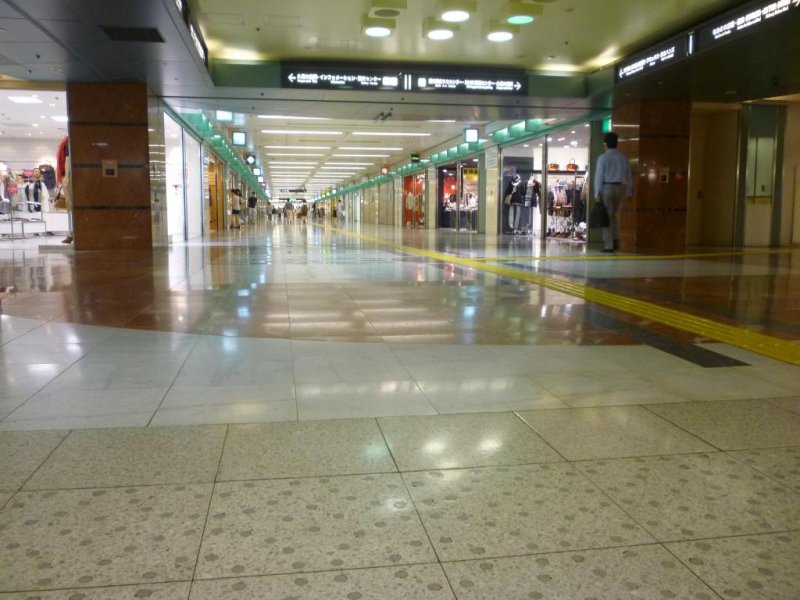 Central Park underground shopping complex, Nagoya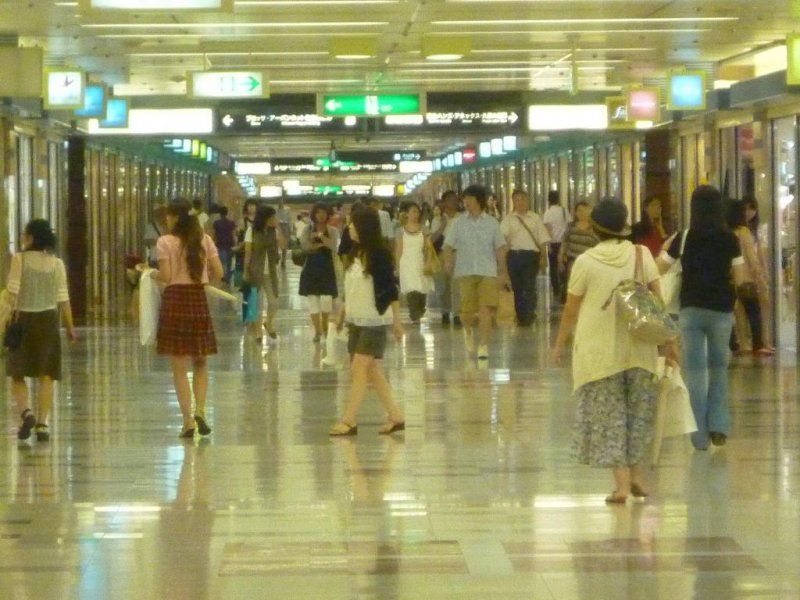 Central Park underground shopping complex, Nagoya.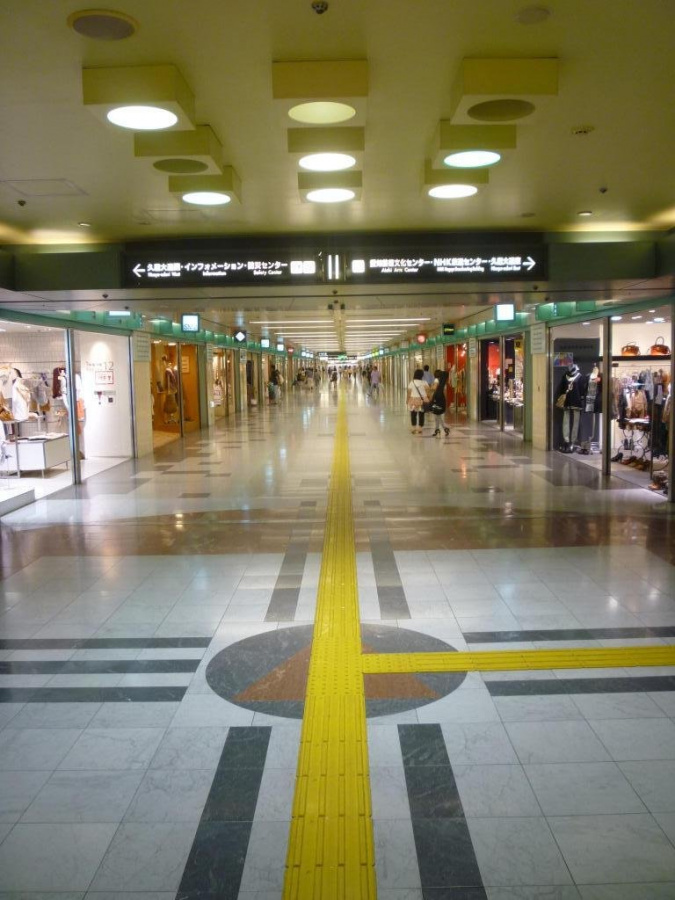 Central Park underground shopping complex, Nagoya.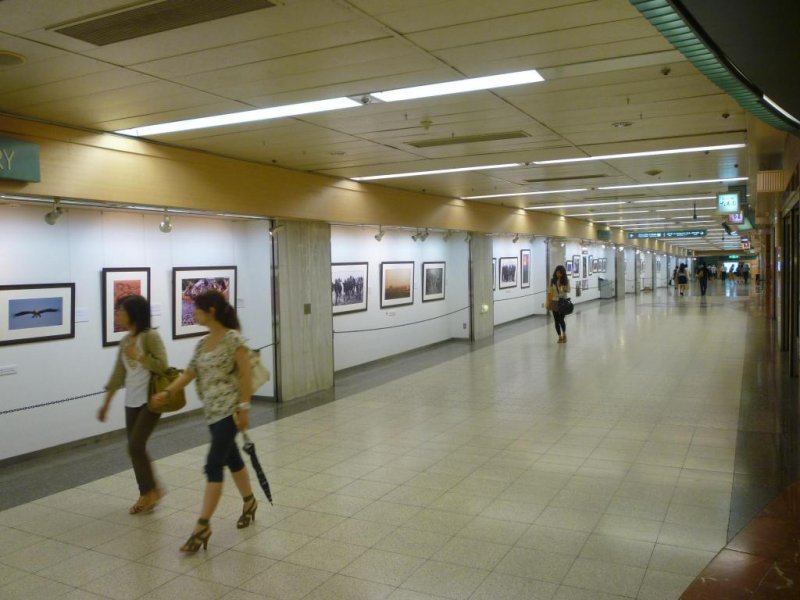 Central Gallery, part of the Central Park underground shopping mall, Nagoya.
Central Park underground shopping complex, Nagoya.
Cafe in Central Park Underground shopping mall, Nagoya.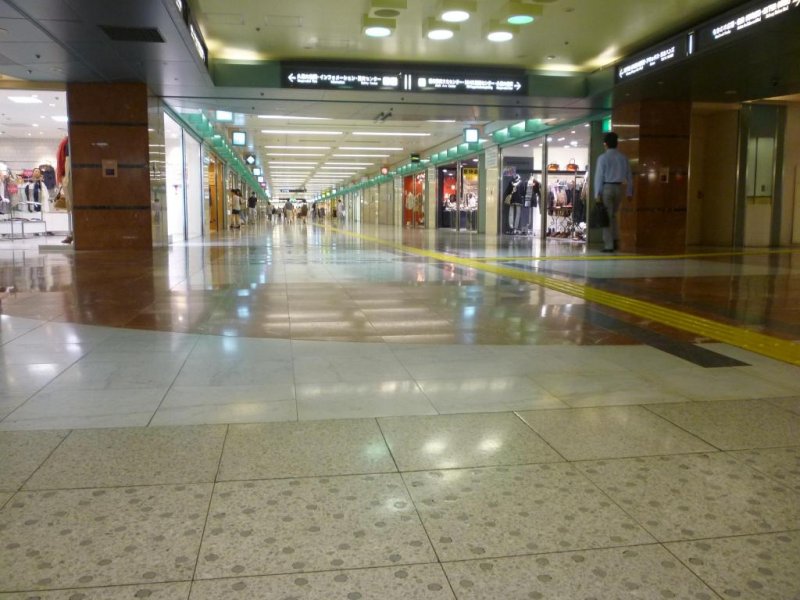 Central Park underground shopping complex, Nagoya (Photo: PPF)
Nagoya was extensively bombed during the Second World War,and this gave the town planners a chance to start planning afresh, creating a vibrant city of long, wide, straight streets built along a grid like pattern running north south, east and west. The city center is divided by Hisaya Odori park, a 100 meter wide, one and a half kilometer long stretch of trees and fountains, ponds and artistic objects. The parks' main feature is the TV Tower, a sentinel in the city center.
Running some three meters directly below the park, is a shopping mall, Central Park shopping center, boasting multiple underground avenues, long, wide and lined with all manner of shops. Opened in 1978, Central Park consists of over 105 fashion variety and accessory shops, cafes, restaurants, bookshops, salons and services. Although mostly catering to the women fashion wise, many of the cafes are popular with the local businessmen as an ideal meeting place and to escape the office for a while.
The extensive underground complex is separated into a number of areas, including Variety Village, Casual Mall, Stylish Town and directly under the TV Tower, Central Eye, a row of glass case displays showing a selection of the current most popular items sold in the connecting malls.
The northern most corner is the entranceway and ticket vending section of both the Sakura Dori and Meijo line subway stations. Just in front of that is the underground entrance to the popular variety and specialty shop, Tokyu Hands Annex. Along the northern most end is the Shimin Gallery, a 100 meter long open gallery showcasing students arts, the paintings of local artists, photographic works , design. The displays change every few weeks, and the quality of work is usually very high. Along the eastern most avenue in between the many fashionable shops are underground connecting access ramps to the popular Blossa shopping and restaurant building, and the futuristic Oasis 21 shopping and event complex. At the southern most end of Central Park are the Higashiyama and Meijo subway's Sakae Stations.
From there, further underground connecting passages lead to other underground shopping malls.
Central Park runs south between Sakura Dori to Nishiki Dori, while on the northern side of Sakura Dori is an adjoining carpark.
Central Park is cool in Nagoya's notoriously hot summer, warm in it's bitingly cold winters, and dry when the rainy season comes. The range of fashions is extensive and reasonably priced. It's quite busy year round, particularly so at the regular bargain times!