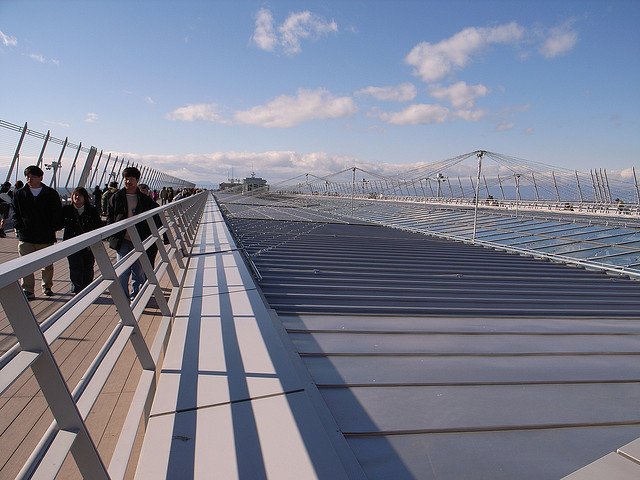 Centerair's Sky Deck observation platform.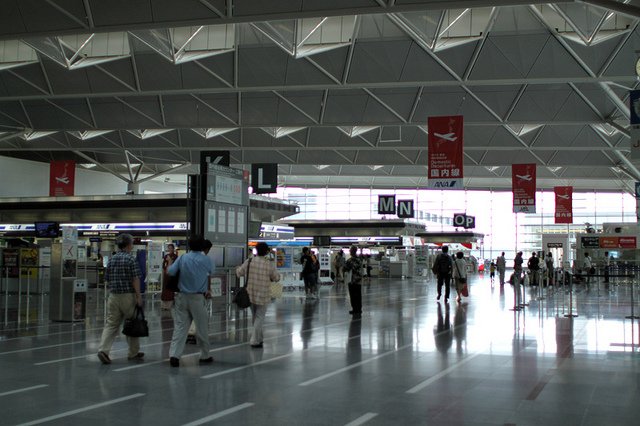 The wide, easy to access check in area of Centerair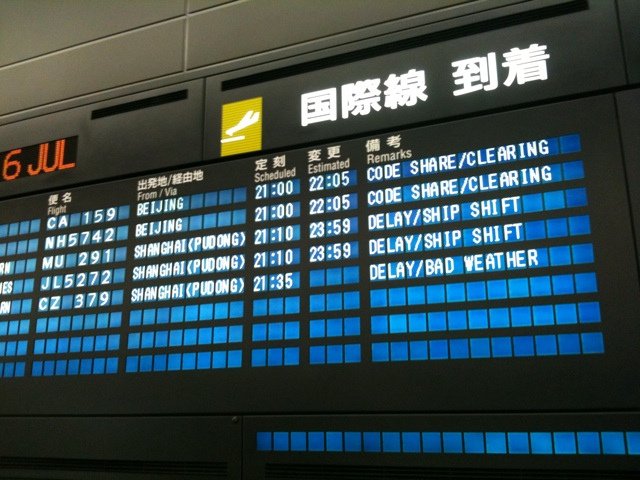 Centerair caters to over 30 international carriers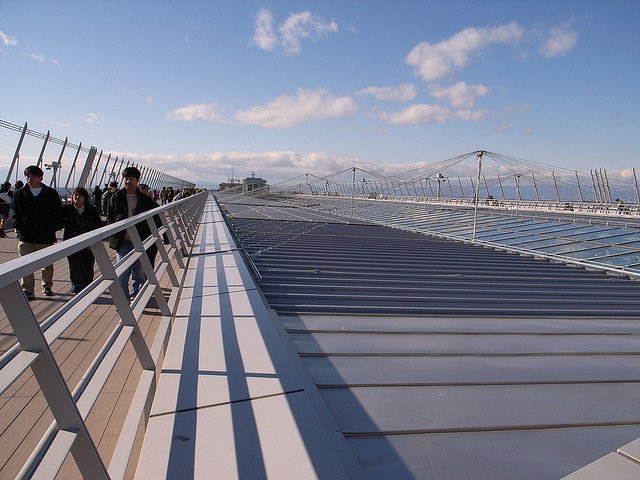 Centerair's Sky Deck observation platform. (Photo: Yuma Sugawara)
An airport and an entertainment complex?
Located just 28 minutes by train south of Nagoya City on an artificial island off the coast lies the Central Japan International Airport, better known as Centrair. Centrair opened in 2005, replacing the former airport at Komaki, just north of Nagoya City.
Almost 30 carriers operate from the airport, which has been voted as one of the best, and most convenient airports in the world.
The 300 meter long outdoor Sky Deck is ideal for aircraft enthusiasts and those just wanting to watch all the action of a major airport, from the refueling trucks and baggage handlers, to crews of mechanics preparing for the next flight, as well as the main attraction, the big planes taking off and landing!
The airport offers superb relaxation facilities in the Relaxation Plaza, featuring the only Japanese style hot spa bathhouse with a view of aircraft taking off and landing, and the waters of Ise Bay too. Top it off with a further relaxing reflexology and head spa in the Grand Raffine Refresh Salon.
Surrounded by the departure and arrival gates, the Center Pier Garden is a unique and inviting indoor garden on the 1st and 2nd floors, ideal for relaxing.
Shopping at Centrair is extensive, with the obligatory duty free and brand name shopping, there are restaurants, souvenir shops, boutiques, book stores, clothing outlets, drug stores and specialty shops on all four floors. Various events and entertainments are staged in the 4th floor Event Plaza in between the two Sky Towns, one designed to invoke images of shopping and restaurants in a European village, while the other recreates an old Japanese town.
On the first floor, the Samurai Lab, a small, simple museum promoting Aichi Prefecture's historical roots displays armor and weapons along with brief explanations of some local battles and the warlords who fought them.
Take off, and take time off, at Nagoya's International Airport, Centrair!