My nasi goreng and violet apple
The funky sign that first caught my eye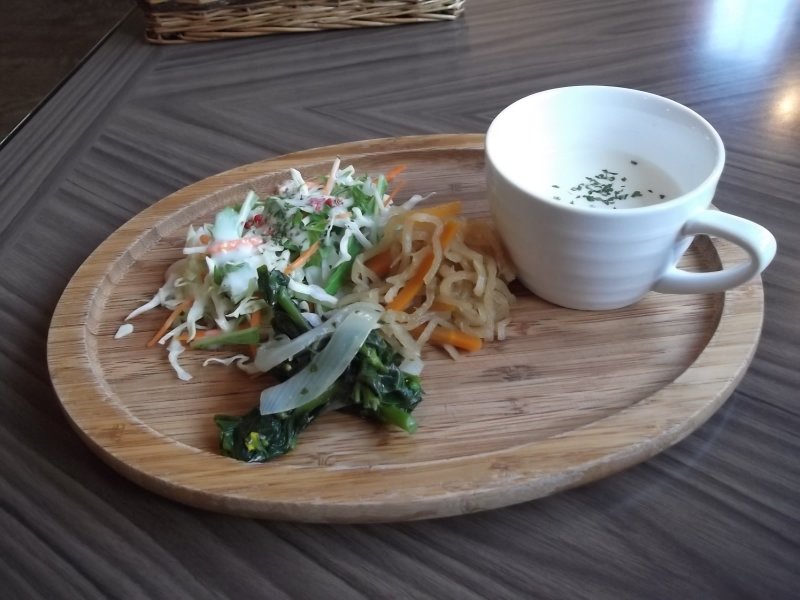 My soup and salad on their wooden platter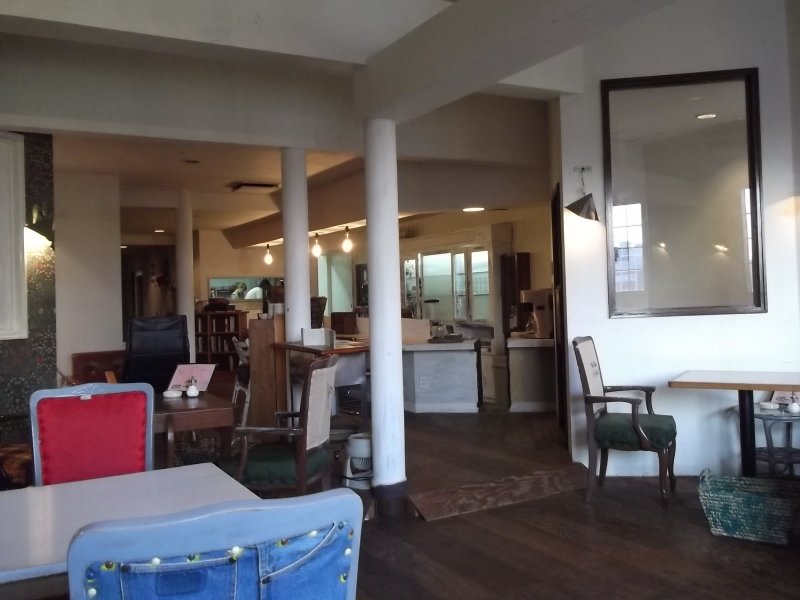 The view from my table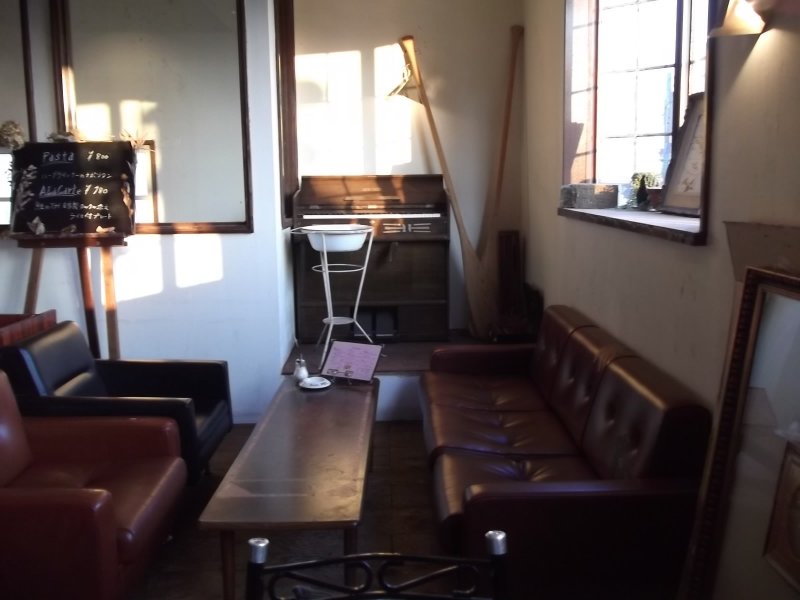 Low couches and tables for chilling at 50s style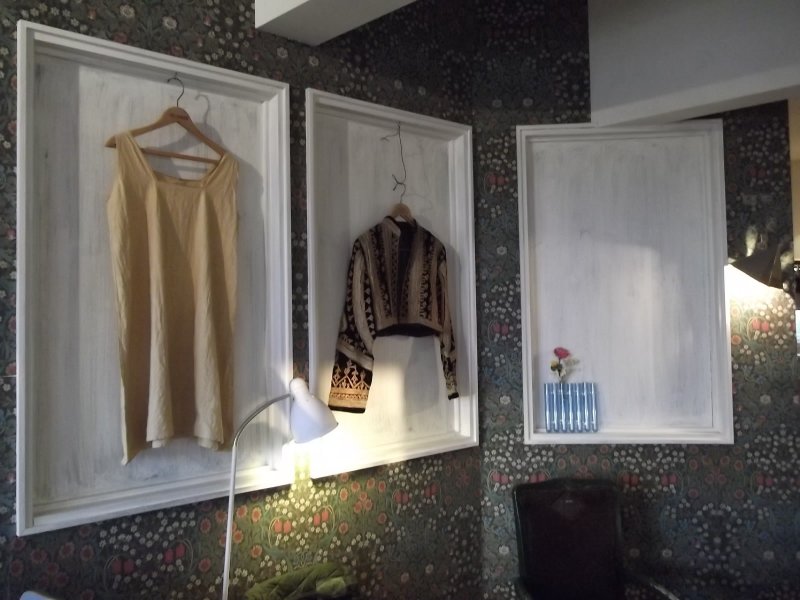 Fashion and stuff adorning the walls
My nasi goreng and violet apple
Looking for somewhere to have dinner one night in Hirosaki, I was exploring the main Dote Machi shopping street when I found a door opening onto a flight of steps. The sign was kind of funky, the menu on the wall looked reasonably priced, so in I went.
What I walked into was a very quirky, characterful space, with a mishmash of furniture and decor, mostly of 50s and 60s vintage. There are low tables and couches, knick-knacks and oddments all around the walls, a big rocking-chair, and chairs upholstered variously with denim, pieces cut from leather pants, and grain sacks. Along with the background music choice of 50s rock, swingy jazz and bebop – Life Would Be a Dream! – the effect is to create a fun, lively atmosphere.
I started with a fresh salad and a bowl of potato soup, brought to me on a solid wooden platter. The soup was cold, which was a surprise, but light and tasty, and the salad included some pleasingly crunchy vegetables among the usual greenery. For my drink I chose the 'Violet Apple', a concoction of sumire syrup, apple juice and ginger ale: the juice and syrup gave it a sweet, fruity tang, but the ale added a sharpness that made it refreshing rather than cloying.
For the main dish I went for the nasi goreng, an Indonesian fried rice dish: more fragrant than spicy, it was tasty, but not heavy, with a couple of firm, big juicy shrimps, and a poached egg on the side.
As well as the nasi goreng, main dishes on the English-speaking menu include pasta, keema curry and a teriyaki bowl, all around ¥700 or ¥800: on weekdays, ¥1280 gets you a set of the kind I had, with a main dish, salad, soup and drink. On the sweets menu there are pumpkin cheesecake, panna cotta and chocolate banana parfait but, perhaps surprisingly in a city that promotes itself as an 'apple capital', no apple desserts! Apples feature only on the drinks menu, in my 'violet apple' or apple juice, neat or as a mixer.
Other drinks include your standard range of beers, wine and cocktails, and a handful of original cocktails, among them some off-beat concoctions such as tea liqueur with apple juice, and orange liqueur with cocoa. If you want to try something a bit different, fun and off-center, then Tube Lane's a good place to go.