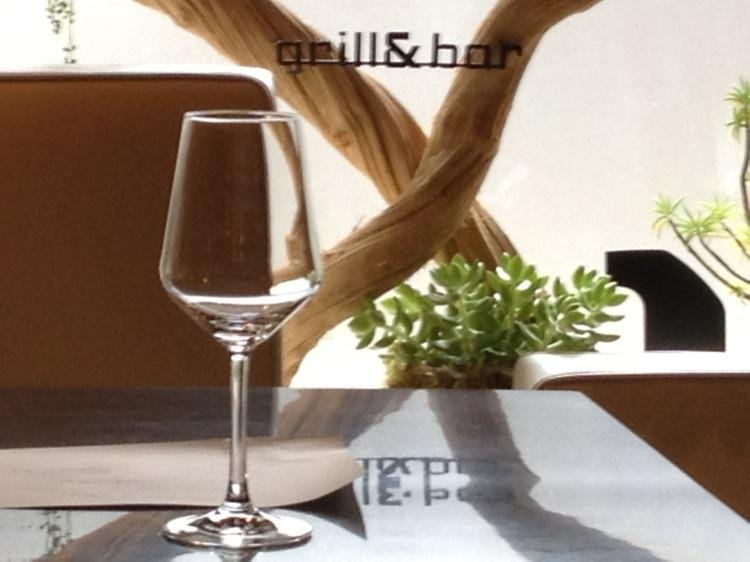 Welcome to Briccone, Nagoya's trendy Italian Restaurant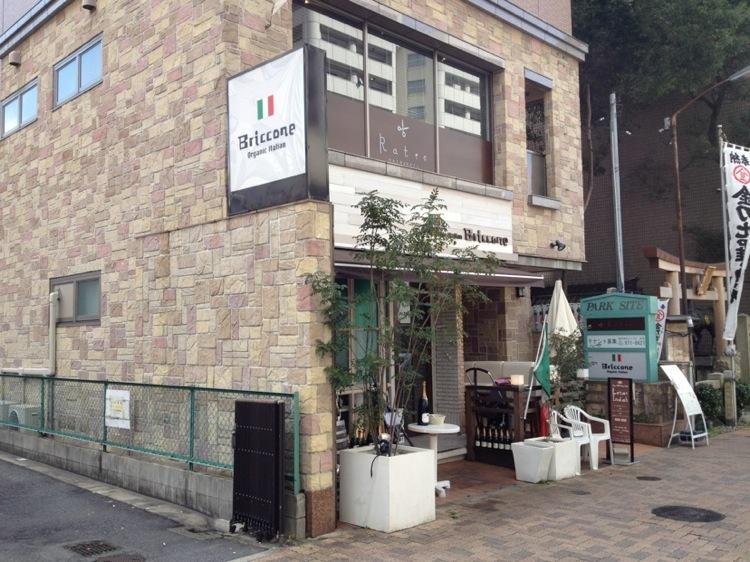 Organic Italian, Briccone
Stylish interior of Briccone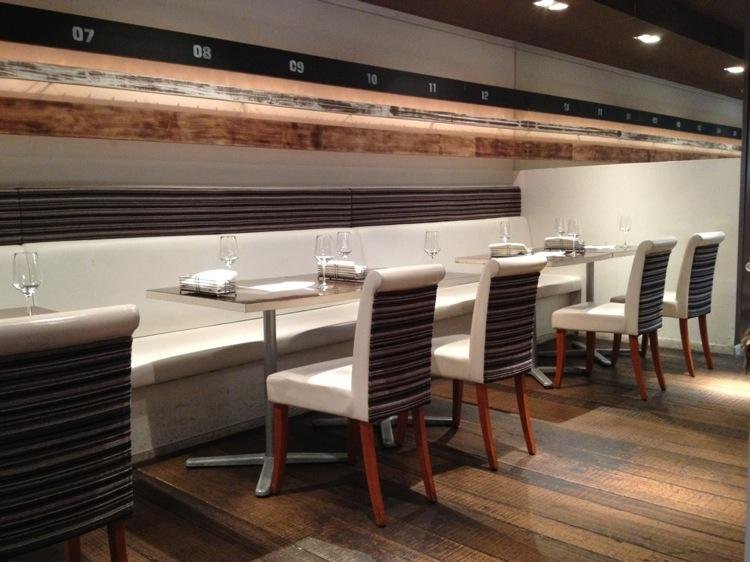 Seating for 40 in trendy Organic Italian restaurant, Briccone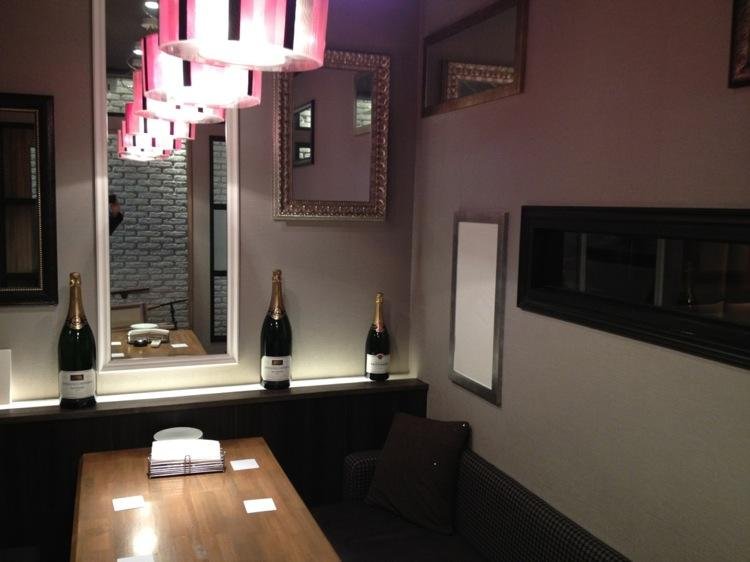 One of the private rooms available at Briccone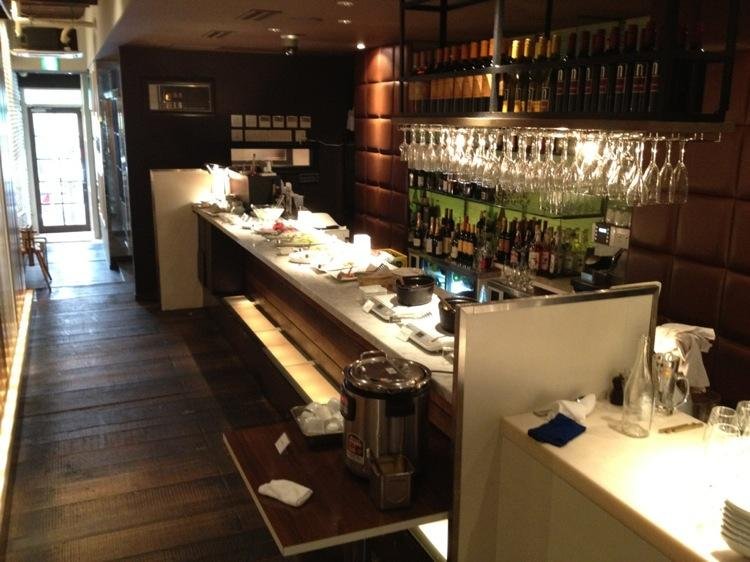 Briccone's well stocked bar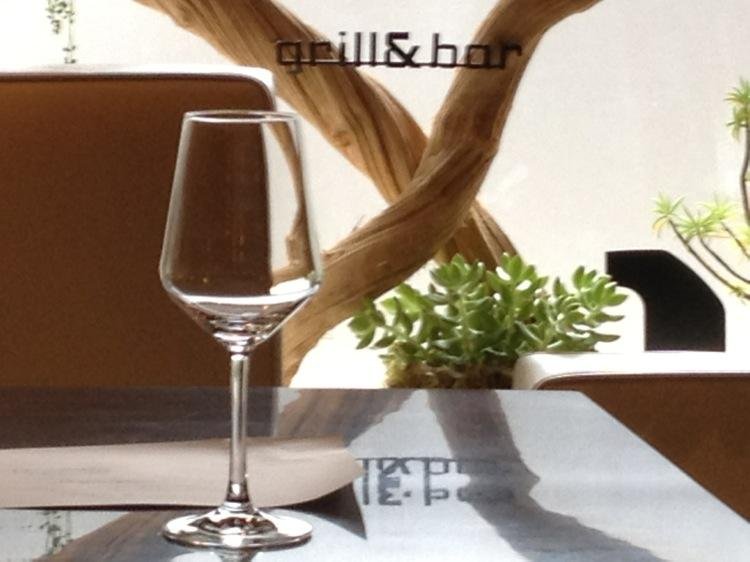 Welcome to Briccone, Nagoya's trendy Italian Restaurant (Photo: PPF)
The area north west of Nagoya's TV Tower, known to locals as Izumi, is fast becoming one of the cities most fashionable places to be seen. It's an area of small boutiques, fancy intimate restaurants and trendy bars. Within that fashionable area is one of Nagoya's top Organic Italian restaurants, grill and bar, Briccone.
Using only specially sourced organic ingredients from specially selected growers around Aichi Prefecture and the surrounding Tokai area, Briccone assures you of the best taste, and best quality Italian cuisine.
Naturally, the service is impeccable too.
The menu changes to match the seasons and the availability of quality ingredients, each dish carefully crafted by Briccone's master chefs. The usual menu includes antipasti with prices ranging from 630 to 1,470 Yen, pizza ranging from 945 Yen for a delicious margarita up to 1,365 for the Pizza Briccone. Pasta prices average around 1,200 per generous serve and desserts will set you back a mere 500 Yen or so. A very reasonable price considering each dish is carefully crafted by Briccone's master chefs.
Being one of the places to be seen means the clients dress to match the décor. Lunchtimes the grill and bar restaurant is soon filled with fashionable young ladies and smartly dressed businessmen, while the evenings see more of the same well heeled clientele out to enjoy a fine meal in sumptuous surrounds.
Just 4 minutes walk north from the Hisaya Odori subway station on the Meijo and intersecting Sakura Dori lines, Briccone is open for lunch Tuesdays to Fridays from 11:30 to 2pm (Last orders taken at 1:30) and until 3pm on Saturdays, Sundays and public holidays. Lunch plan menus can be enjoyed from 1,500 Yen or for the famished, a 2,500 set is available too. The organic Italian restaurant is open for dinner from 5:30 to 11pm, every day except Monday, and until midnight on Fridays, Saturdays and the evening before public holidays.
Another Briccone restaurant, Briccone Piccolino can be found in the equally fashionable Sakae area just south of Nagoya's major landmark shopping and office building, Nadya Park. Both offer the same style of quality fine foods, and an equally fine selection of wines and drinks in the designer bar section.
Seating for 40 is available, and the restaurant can be booked for parties of up to 50, while seating for up to 60 is available at the Briccone Piccolino restaurant. Although bookings are not essential, they are highly recommended, as the restaurant is always a popular one, and not somewhere you'd risk taking a date only to be turned down for lack of an open table! Private rooms seating from six to ten are also available with advance bookings.
Visit Briccone once and you'll be soon be listing it as one of your favorite restaurants.