This was my first SIM card, Data and talk.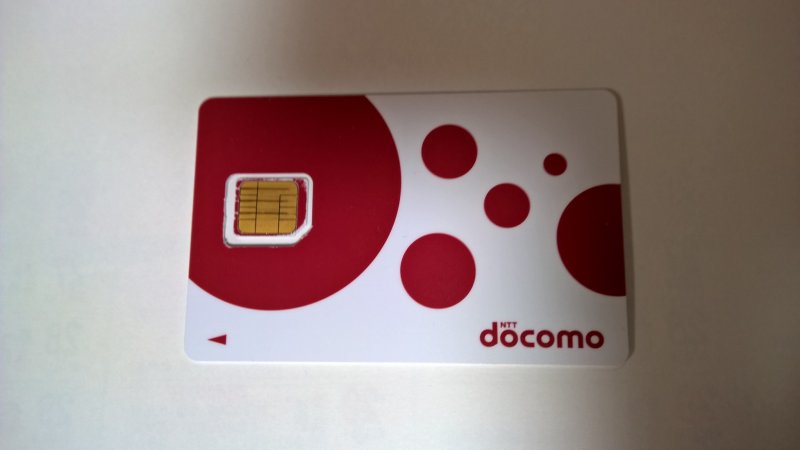 b-mobile uses Docomo services the largest provider in the country.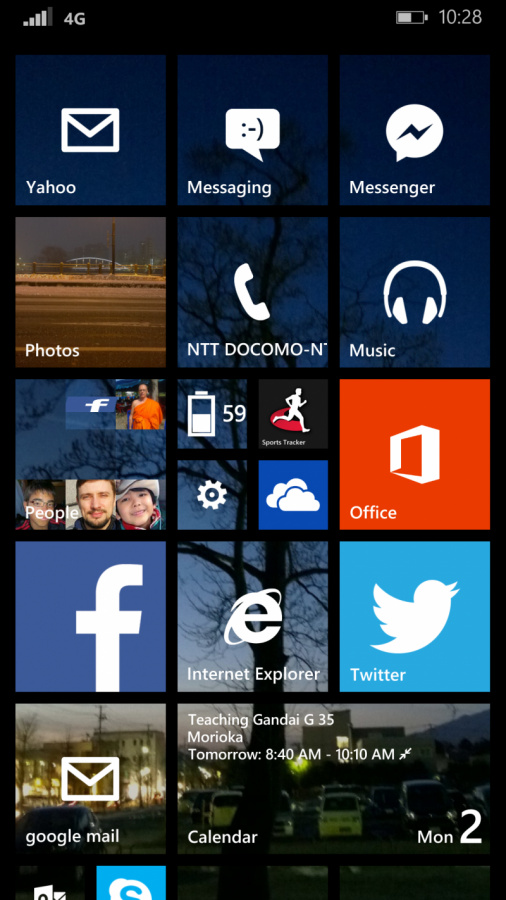 Updated screen shot that shows that shows 4G signaland the carrier. b-mobiles uses Docomo SIMs
In this age of modern traveling being connected is as important as bringing your passport when traveling. Your device may even be a passport some day. Japan has long been a difficult country for travelers to stay connected due to their "Galapagos syndrome" thanks to the popularity of smartphones, Japan is now more in line with other countries when it comes to connectivity. There are still some challenges though.
In this article, I hope to make life a little easier for visitors to stay connected while visiting this great country. A little background on myself, I have been using unlocked cell phones here for about 6 years now and therefore are not tied to a contract anymore. Why more people don't do it, is puzzling to me since being contract free is so much better and cheaper. Of course the marketing of the big 3 helps convince people that they are getting a deal. Enough of that.
After going contract-free I found out about b-mobile – the first company in Japan to provide SIM only service. That means you buy the device of your choice, unlocked (often referred to as SIM-free). B-mobile is the first and also biggest company offering this service, and thanks to them a few other companies are catching on now especially since, as of April 2015, all mobile operators will have to provide customers with unlocked phones. I think it is the way of the future. At b-mobile they offer a range of SIM cards for visitors and residents like myself at often half the price of the big 3 (Docomo, AU and Softbank). They have Data only cards and Data and talk time cards for 3G and 4G phones.
For visitors they are sold as prepaid cards, you use the Data and talk time and in some cases you can buy more time and Data if you run out before the end of your stay. The prepaid cards aren't available to residents since it is illegal for mobile providers to offer such service. Wi-Fi is still limited in Japan and as a rule to use Wi-Fi here, you need to register online first with the provider it can be difficult if you can't read Japanese, so you may have a need for a higher Data limit while here, and don't forget that with data only you can still make calls via Skype, Line and other such applications. The talk option is useful if you expect to receive calls. By the way it is free to receive calls here.
The website of b-mobile for visitors is available in English but you can also contact the helpline at 03-5776-1700 ext:7.
Once you decide to go with b-mobile you have several options, you can buy online and have it delivered to your hotel or pick it at the airport or you can choose from about 20 locations in retail stores in most major cities. You can also purchase from Amazon, which might be easier if you already have an account with them.
Once you get your SIM card you will have instructions on how to set up your phones depending on which card you choose. If you choose a talking SIM you'll have to set up the APN and password in the settings section of your phone, those too are on their web site. If you forget you can also go to their web site to find out how to set it up. It might also be a good idea to monitor your Data usage for a few months before coming here to give you an idea of what option to choose. Make sure you check what kind of SIM card your phone uses, regular, micro or nano.
Don't forget this will work only on unlocked (SIM-free) phones, if you phone is locked in your home country it will probably not work, you can also find a list of approved devices on their website. I use a Windows phone and it works fine. It also says that your device should have an approved sticker from the ministry of communication but since you're a visitor you won't have it.
For more technically oriented people, Japan Mobile Tech can explain more about how the phone system works here, including dedicated info on b-mobile services.