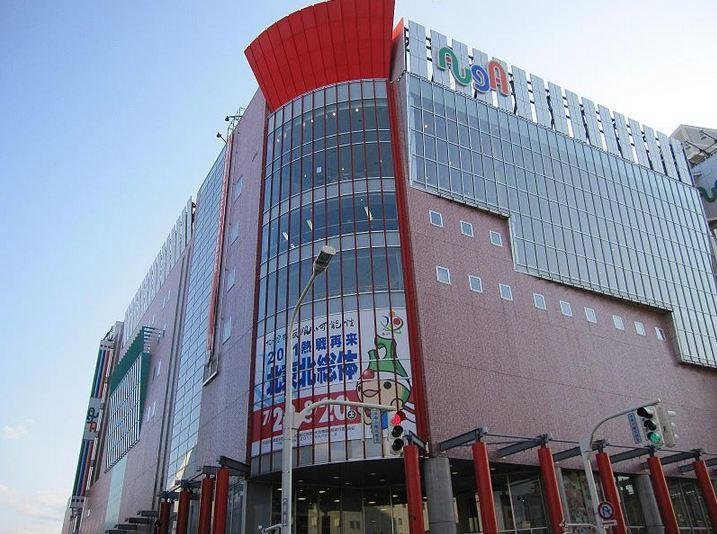 Right outside Aomori station, it's AGUA!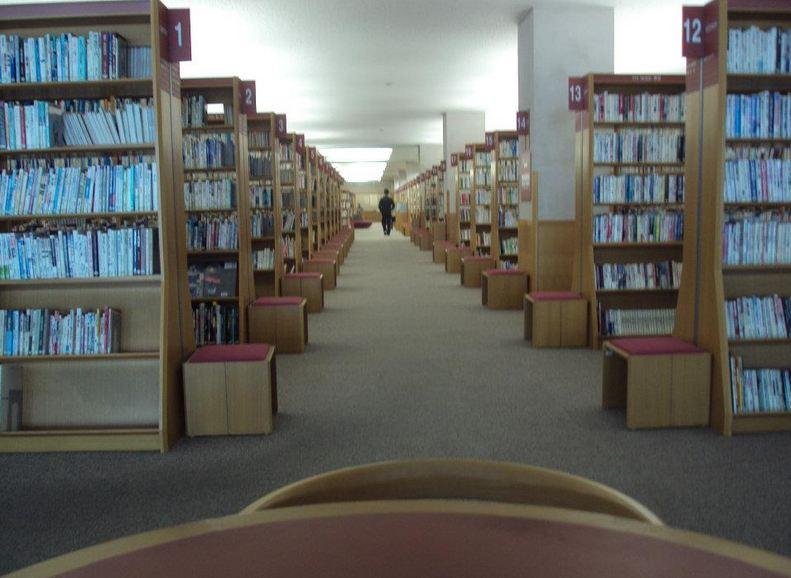 Inside the top floor public library.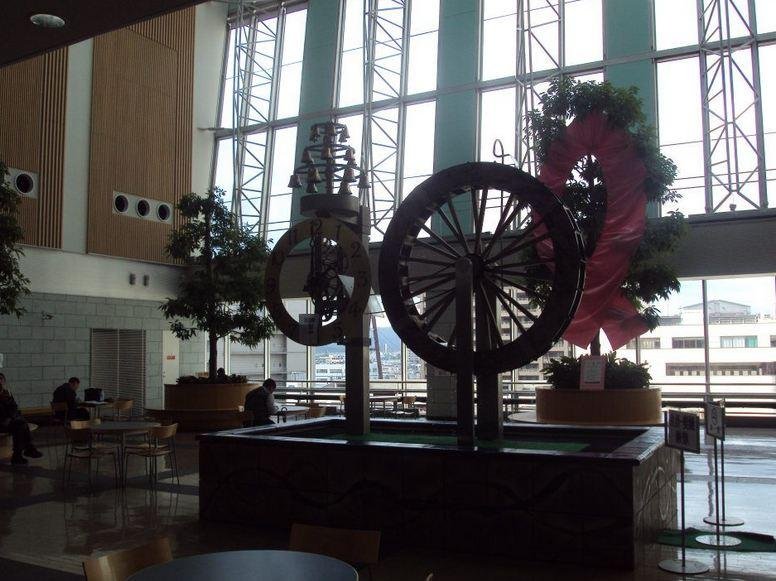 A clock chime in a common study and lounge area.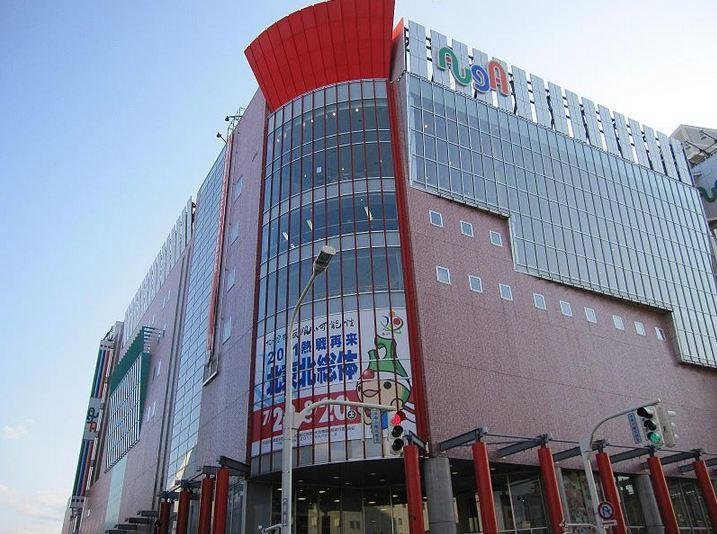 Right outside Aomori station, it's AGUA! (Photo: wikipedia creative commons)
Step outside Aomori station and you are surrounded by attractions. The Wa Rasse Nebuta Museum, the Hakkoda Memorial Ship, and the ASPAM Building are all within walking distance of Aomori station, but the AUGA building greets you with its red towering high-rise directly in front of you. So why not stop there first?
The acronym, AUGA, has multiple meanings. In English, "Attraction Upbeat Gusto Amusement", while in Japanese it's also, "Au (meet) Ureshi (happy) Genki (energetic) Atatakai (warm feeling)".
The word "auga" in the local Tsugaru dialect means "Let's meet up." The building offers something for people of all ages, so the designers have certainly picked a great name for this multi-attraction mall. It is a place to meet and be merry. You enter the building and you suddenly feel energized with shop attendants shouting their greetings and the smart shoppers grabbing up the new seasonal fashions.
My one criticism of AUGA is it is not quite sure what it is. That is because it is a bit of everything. Most people describe AUGA as a shopping mall. There are 4 floors of shopping that offer mostly beauty and fashion products:
Restaurants and an arcade with many crane games share the same floor as a Japan travel service counter.
The next floor is a gender equality center and assists helping others take civic action.
The 5th floor also has rooms companies or organizations can rent out to have presentations.
The 6th-8th floor is a large public library. I often studied here, fighting local school students for a place at a table to sit. There are many books with a small section for books in foreign languages. One side of the library has windows running from floor to ceiling, providing a clear view to the street below.
Last in AUGA is the basement. The basement opens and closes early as it is the fresh food market. There are some various foods, but most popular are fish and seafood, you can tell by the smell. The restaurant downstairs sells some of the freshest seafood in the city.
For its hodgepodge of shops, places to eat, and areas to spend time, AUGA is there to welcome travelers a taste of the city, with a different flavor each floor.